Recruitment of monitor tour participants!
"Village TASSHO (tassho) of learning" which makes its grand opening soon
It is facility where renovation made Tashiro, Sagae-shi Elementary School.
We can enjoy local cuisine using sports such as bouldering and ingredients from hometown let alone accommodation!
Do you not stay at "TASSHO" before grand opening?
Starlit sky observation society in tofu structure with secret bean which is full of flavors that are from Sagae on this tour and natural planetarium. We prepare for experience-based plan offering winter Tashiro including play with snow to enjoy in Snow tube and banana boat.
2 days and 1 night of date and time / from Saturday, March 10, 2018 to Sunday, March 11
Family who has child of participation condition / primary schoolchild more than one person
Tour costs / adult 6,000 yen, child 4,000 yen (less than junior high student)
      Preschool child for free (when meal, futon is necessary, please consult)
Application deadline / Wednesday, February 28
    In the case of a lot of applications, I assume lottery and will inform elected candidate by Friday, March 2.
Association of sightseeing in inquiry / (no company) Sagae-shi product TEL0237-86-8866
2018.02.19: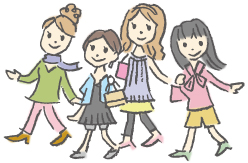 Sightseeing information search
Welcome to the Yamagata Prefecture