Guidance of Mogami area "we see hina circulation"
It is said that hina doll coming to each place in Yamagata Prefecture was hung down by Mogami River water transportation in the Edo era, and culture of hina doll roots in Mogami area.
We issued "mogami young bird circulation" that placed information of hina display to be carried out in various places throughout the Mogami area. Please enjoy various hina dolls including Kokin Hina Doll from Kyoho Hina Doll of the Edo era to reach Mogami area until the present age.
mogami young bird circulation flyer (PDF1.2Mb)
As for the sightseeing information of Mogami area, please see Mogami regional sightseeing meeting HP. Mogami regional sightseeing meeting HP
2018.02.14: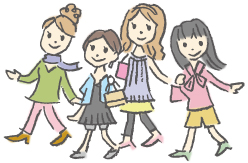 Sightseeing information search
Welcome to the Yamagata Prefecture