Recruitment of automatic driving service proof experiment monitors
For securing of person style, distribution in intermediate and mountainous area that aging moves in the Ministry of Land, Infrastructure, Transport and Tourism of way
We aim at introduction of automatic driving service to assume local base including station nucleus and test proof in the whole country.
Takahata-machi is chosen as experiment point (open call for participants type) to examine business model, and automatic driving service proof experiment based in Roadside Station "Takahata" will be carried out, and Yamagata Prefecture recruits the experiment monitors.

Monitor takes automatic driving vehicle to grasp future possibility or point that should be improved and is contents having you answer questionnaire. (in detail attached PDF)

We wait for your application.


2018.02.08: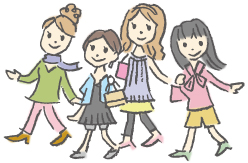 Sightseeing information search
Welcome to the Yamagata Prefecture