[#1243] (again) in Taisho romance Times lip ~ Obanazawa-shi (Feb three weeks)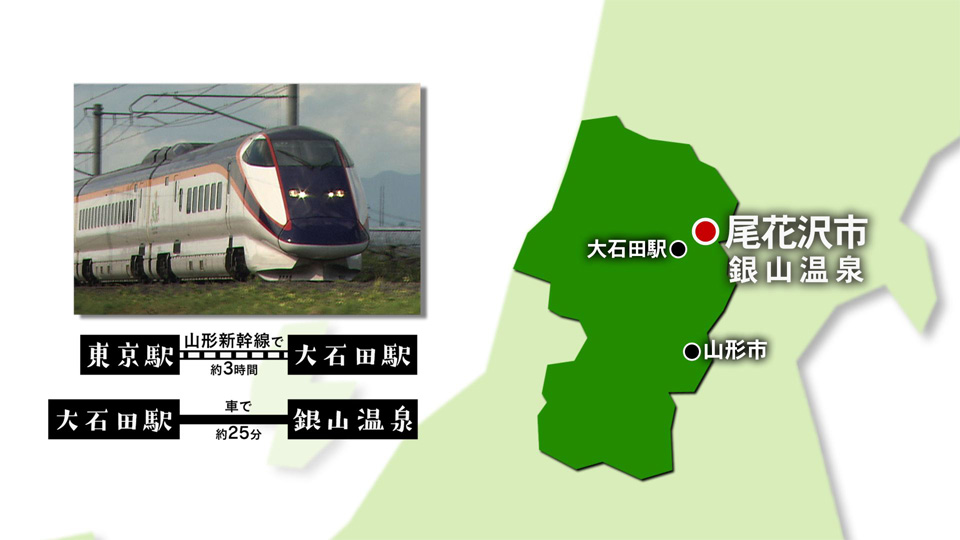 It is rebroadcast of trip of Ginzan Hot Springs in Obanazawa-shi which we broadcasted this time in last December.



→Under program streaming!




Ginzan Hot Springs
One of excellent hot water representing Tohoku where Ginzan Hot Springs ticks away history from the Edo era for open hot water 400 years.
Western-style wooden construction architecture that runs early in the Showa era from last years of Taisho era, and was built ranges and is hot-spring resort where romance drifts in the Taisho era.
●Telephone: 0237-28-3933 (the Ginzan Hot Springs information desk)
●HP: Ginzan Hot Springs association HP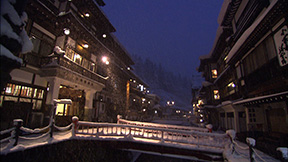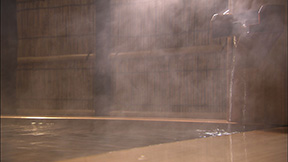 airasugena
Costumer in entrance of Ginzan Hot Springs. We can walk hot-spring resort in clothes of Taisho romance.
In addition, shop closes during winter, but staying visitor can borrow if we make a reservation.
●Telephone: 0237-28-2811 (airasugena)
●HP: airasugena HP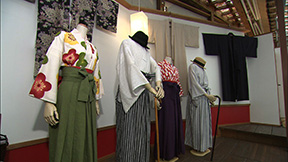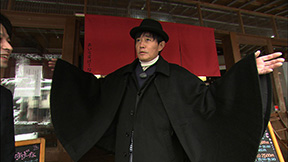 kosankaku (kozankaku)
In one of the wooden buildings representing Ginzan Hot Springs, the present head of a household is well-established inn called the 18th generation. To outer wall of accommodation
Decoration called "iron picture" is given. Iron picture applies the plaster with "iron" which plasterer craftsman uses
We described paintings. In addition, in the hall, atmospheric space where architecture of the Taisho era is just left spreads out.
●Telephone: 0237-28-2039 (kosankaku)
●HP: kosankaku HP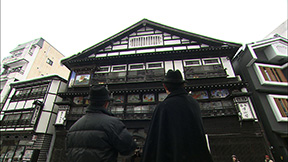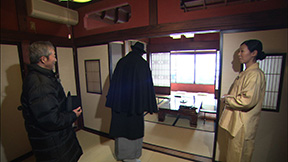 Yagihashi store
Sakaya in the depths of hot-spring resort. There is liquor of each place in Yamagata Prefecture, and we stand, and drink is possible.
In addition, there is Gifts in shop, too.
●Telephone: 0237-28-2035 (Yagihashi store)
●HP: Yagihashi store HP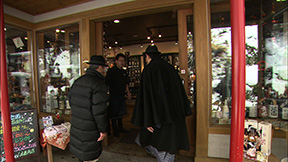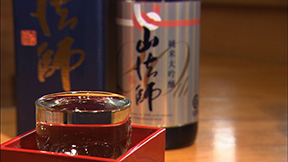 Izu kokeshi doll studio
It is well-established kokeshi doll person lasting depths, nearly 100 years more of Sakaya. Of time born here
We can convert birth kokeshi doll and size AA battery making to height and size same as the weight into size D battery,
There is unique kokeshi doll called battery exchange kokeshi doll.
●Telephone: 0237-28-2161 (Izu kokeshi doll studio)
●HP: Izu kokeshi doll studio HP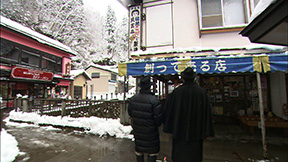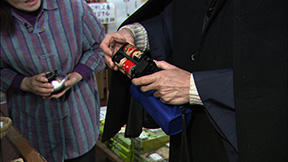 Haikarasan's Curry Bread:
Noted product of shop called "Haikarasan-dori Street" in Kawamukai of Izu kokeshi doll studio. As for the curry bread, it is slightly hot
Texture that was elastic as crunch for taste of adult may be sold out with popularity in the evening.
●Telephone: 0237-28-3888 (Haikarasan-dori Street)
●HP: Haikarasan-dori Street HP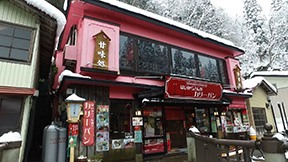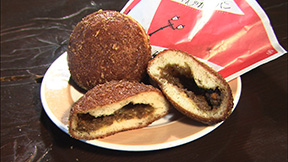 Accommodation "waterfall we see Tachi" of waterfall and soba
Passing away accommodation which nestles on hill of Ginzan Hot Springs. We can take open-air bath while looking at the seasonal mountains and waterfall here.
The hall can have dishes of village forest and soba having just finished beating with Japanese-style calm atmosphere.
●Telephone: 0237-28-3888 (we look at waterfall Tachi)
●HP: Look at waterfall; Tachi HP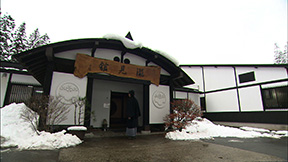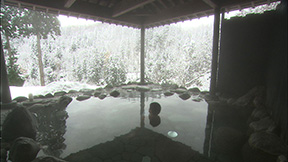 Edo shop
Souvenir shop in silver mine hot-spring resort. It keeps rare Gifts which is available only in hometown.
There is the classic red post in front of shop and can actually send picture postcards.
●Telephone: 0237-28-2038 (Edo shop)
●HP: Edo shop HP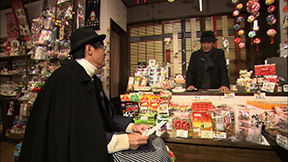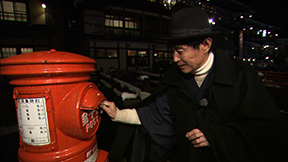 The next time is ...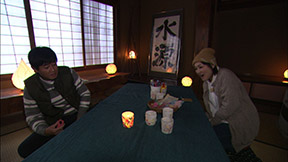 We take a trip to Nishikawa-machi of Yamagata Prefecture known as the heavy snowfall ground!
Using traditional Japanese paper which is still left in hometown overcharge boom, and is made
Besides, is hina doll earlier; for spring scene!
In fun
From Yamagata! Memoirs facebook page of trip
Backstage of topic, shooting and program production that we were not able to introduce in program
Program suttafu sends in real time!
Please see in conjunction with program!
●
https://www.facebook.com/yamagatatabiken
2018.02.08: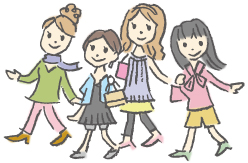 Sightseeing information search
Welcome to the Yamagata Prefecture