[#1241] Trip ~ Nanyo-shi, Nagai-shi, Shirataka-machi (Feb one week) of wine train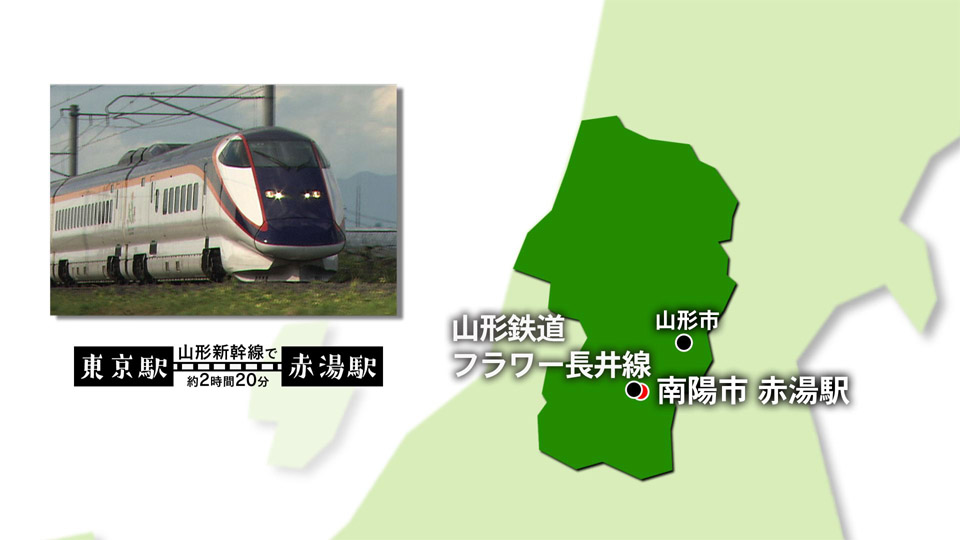 Trip to local line running in the southern part of Yamagata Prefecture, Okitama district this time! We got on plan train which enjoyed wine in the inside of car.



→Under program streaming!





Flower Nagai Line "wine train"
Flower Nagai Line is popular local line of approximately 30 kilos to link Arato Station of Shirataka-machi from Akayu Station of Nanyo-shi.
Perform unique plan using train in various ways, nothing as for this wine train. We install wine barrel in train
Local wine is served without limit!
●Telephone: 0238-88-2002 (Yamagata Railroad)
●HP: Yamagata Railroad HP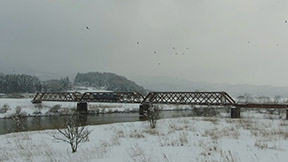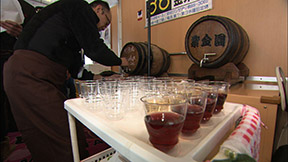 Oura wine
Winery in Nanyo-shi in business for 1939 years. Handmade wine using grape from hometown gets high evaluation, and there is
Even contest serves as many winning a prize.
●Telephone: 0238-43-2056 (Oura wine)
●HP: Oura wine HP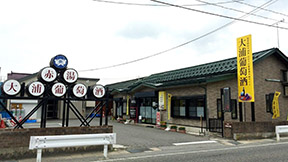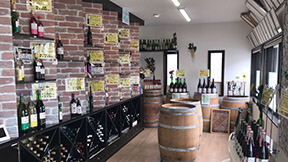 Sakai winery
Sakai winery of Nanyo-shi is said to be the oldest winery in Tohoku in founding 1892.
Including non-filter wine not to use filter for, technique made with traditional wine is inherited.
●Telephone: 0238-43-2043 (Sakai winery)
●HP: Sakai winery HP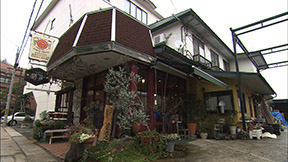 Kendama open space "spikes"
"Village of Kendama" that production of Kendama for competition is number one in Japan in Nagai-shi. Kendama open space spikes in front of the Nagai Station,
It is place where anyone can enjoy Kendama play free.
●Telephone: 070-2016-2509 (Kendama open space spikes)
●HP: Kendama open space spikes HP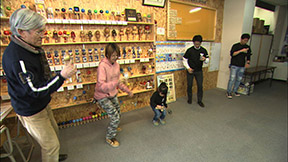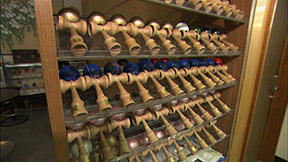 The next time is ...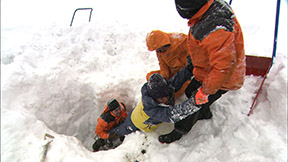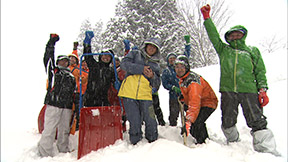 The heavy snowfall ground eminent Japan, trip of Okura-mura Hijiori Onsen! 
We dig a little less than 3 meters of snow with Hijiori Onsen every year in winter and perform interesting meeting called "ground soup stock competition" to compete for the speed to produce the ground.
Nonomura experienced, too, but carry out; and ...
In fun
From Yamagata! Memoirs facebook page of trip
Backstage of topic, shooting and program production that we were not able to introduce in program
Program suttafu sends in real time!
Please see in conjunction with program!
●
https://www.facebook.com/yamagatatabiken
2018.01.26: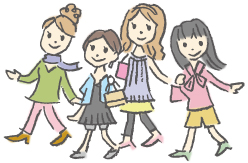 Sightseeing information search
Welcome to the Yamagata Prefecture