[#1240] Slightly strange winter festival ~ Kaminoyama-shi (Jan four weeks)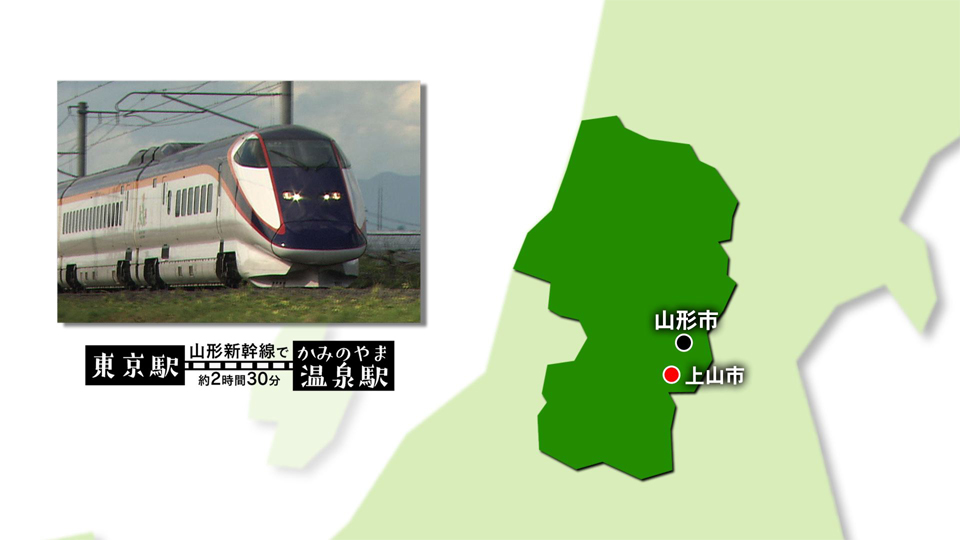 We experienced slightly strange folk event "help bird" which waited, and followed in Kaminoyama-shi for more than 400 years of hot water this time.



→Under program streaming!





Help bird (kase bird)
Celebrate from pail, and help bird write Wed to youths who put on 1st stomach called "Ken die", staple grains abundant harvest or business prosperity
It is traditional event to pray for. Help bird parades around the city while singing by errand of God with "kakkakka".
It is performed on February 11 of the cold winter period and is full of a large number of citizens or tourists every year. It is who if we make this help bird, reservation, but
We can participate.
●Telephone: 023-672-0839 (Kaminoyama City Food Association)
●HP: Gateway to Yamagata Tourist Information Trip to Yamagata HP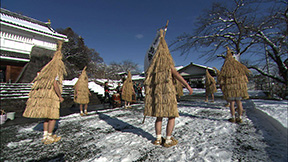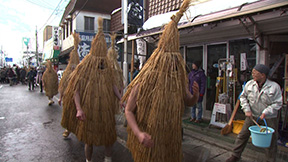 Bottle baked potato way
Store of town in hot-spring resort of Kaminoyama Hot Spring. It is discerning baked potato which noted product bakes with big bottle.
Baked potato which the master who was amateur paid frequent visits to library for approximately one year, and thought out how to make,
It is surprisingly the moist not soggy finish indulgently.
●Telephone: 090-8780-3226 (bottle baked potato way)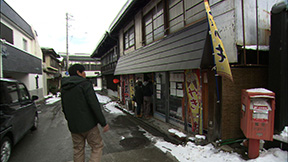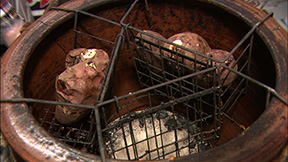 Stone Soji Ii store
Soy sauce and miso person of long-established store inheriting taste for 19 generations more than founding 100 years. Using ricemalt in shop, product breaks amazake
On the day of Festival of help bird, behavior is carried out, too. We can buy let alone amazake.
●Telephone: 023-672-0057 (stone Soji Ii store)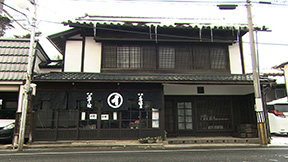 Senkeien Tsukioka Hotel
Well-established spa hotel which is founded in the Edo era, and is proud of the history of 360 years. Spend time relaxedly in guest room leaving feature of the good old days
But, we can do it. In addition, dishes which can enjoy taste of Yamagata including Yamagata cow and Yonezawa beef with buffet are popular.
●Telephone: 023-672-1212 (Tsukioka Hotel)
●HP: Tsukioka Hotel HP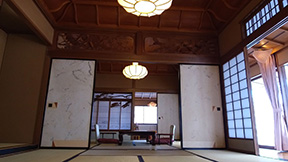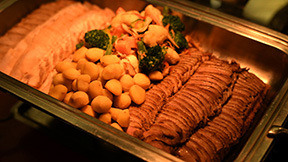 The next time is ...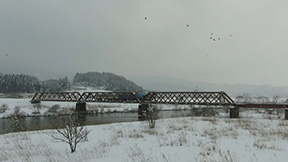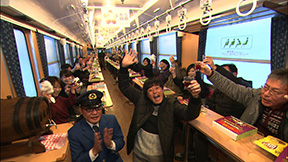 Trip of local line "Flower Nagai Line" running in the southern part of Yamagata Prefecture, Okitama district.
In Flower Nagai Line, we hold unique Events using vehicle a lot.
The next time is what and wine train! We enjoy local wine!
In fun
From Yamagata! Memoirs facebook page of trip
Backstage of topic, shooting and program production that we were not able to introduce in program
Program suttafu sends in real time!
Please see in conjunction with program!
●
https://www.facebook.com/yamagatatabiken
2018.01.18: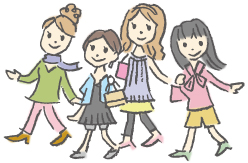 Sightseeing information search
Welcome to the Yamagata Prefecture