Tanada soccer meet in size bracken 2018 during Montedio Yamagata cup snow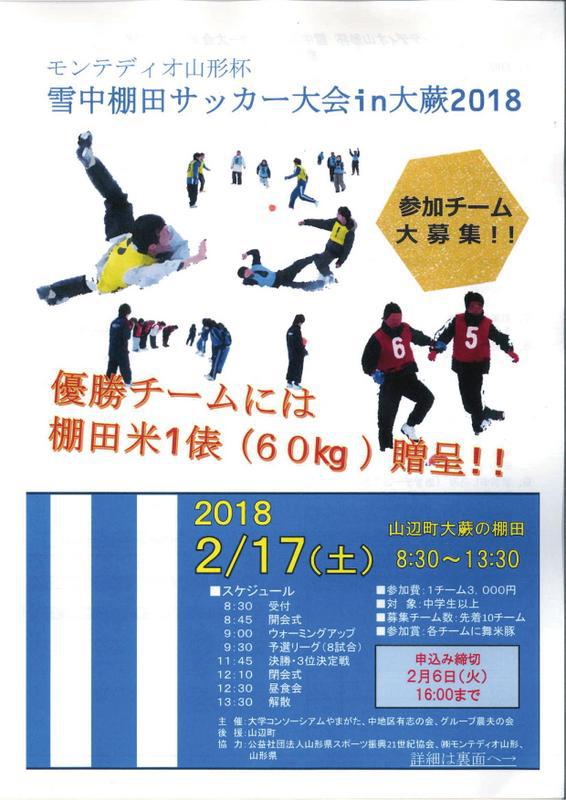 - PDF file [201801150843 .pdf]


In "Tanada of large bracken chosen by 100 selections of Japanese Tanada," we hold "Tanada soccer meet during Montedio Yamagata cup snow".
White-hot in the deep snow soccer is developed in "Tanada of large bracken" who became the world of one side silver and can enjoy team of Montedio Yamagata and interchange with supporter, soccer fan and local people.
In addition, participation team of soccer during snow recruits, too. Tanada U.S. table 1 (60 kg) is presented to team which won the championship!
We will heap up Montedio Yamagata while enjoying "soccer during snow in Tanada"!
Tanada soccer meet in size bracken 2018 during snow
□Date Saturday, February 17, 2018
□Time from 8:30 to 13:30
□Tanada (the neighborhood of branch out of Yamanobe-machi government office) of place Owarabi, Yamanobe-machi
Recruitment of participation teams
□Entrance fee      One team 3,000 yen (we offer straw chymus in lunch.)
□It is targeted for participation    More than junior high student
□Number of the offer teams first arrival ten teams
□The application deadline    Until Tuesday, February 6 16:00
□Application      University consortium Yamagata
            FAX: 023-628-4820
E-mail: unicon@jm.kj.yamagata-u.ac.jp
※Reference University consortium Yamagata TEL: 023-628-4842 (Saito)
2018.01.15: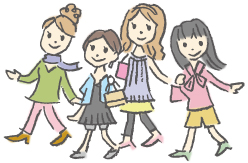 Sightseeing information search
Welcome to the Yamagata Prefecture