[#1239] Winter nommaimono ~ Tsuruoka-shi (Jan three weeks)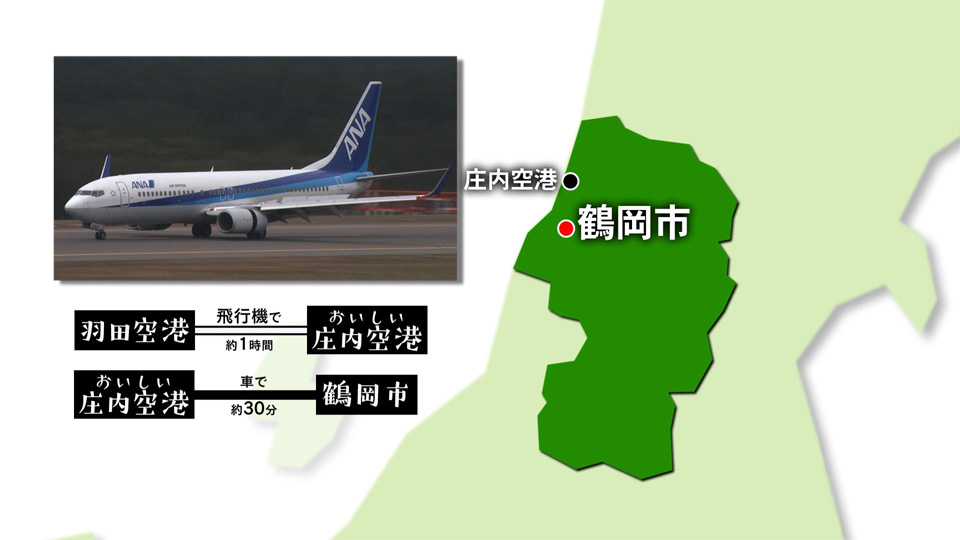 This time is Shonai district facing the Sea of Japan, trip to Tsuruoka-shi. We had special gourmet of winter Shonai.



→Under program streaming!





Shonai Bussan-Kan "fish market"
Shonai Bussan-Kan which goes down Tsuruoka IC, and is lined with delicious things of Shonai immediately. There is the prefecture outstanding fresh fish section in the neighbor,
We can buy fresh seafood produced at the Shonai beach nearby.
●Telephone: 0235-25-5111 (Shonai Bussan-Kan)
●HP: Shonai Bussan-Kan HP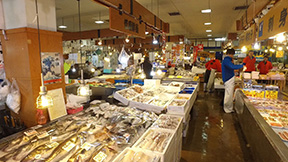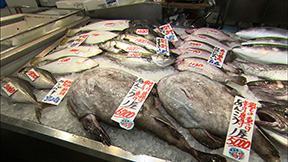 Tsuruoka food culture market "FOODEVER"
Facility which went down JR Tsuruoka Station, and featured the theme of meal in the very front immediately. In UNESCO food culture creation city having never met Tsuruoka-shi in Japan
The capital of authorized meal. Specialty store and restaurant which can sense meal of Tsuruoka bodily in here fudeeva and ingredients
Marche that souvenirs form a line is established.
●Telephone: 0235-25-0100 (fudeeva)
●HP: fudeeva HP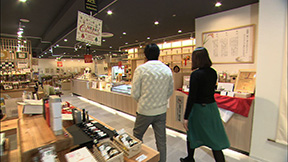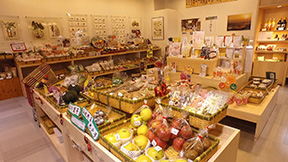 "It is Il free geo-"fish Baru
There is food court to be able to drop in at casually labelled as "Tsuruoka Baru" in facility of fudeeva.
One of the Naka "Il free geo-", is. It is said that we have 138 kinds of fishery products of the Shonai beach with world oil and salt
It is shop of new sense.
●Telephone: 0235-64-0134 (Il free geo-)
●HP: fudeeva HP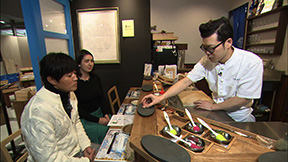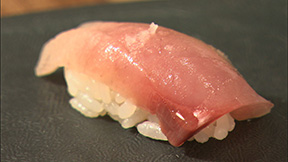 Sake bar "Aya crane"
Rice granary Shonai is liquor dokorodemoarimasu. Of 18 sake breweries in Shonai in this sake bar
We can taste local sake which selected carefully with dishes.
●Telephone: 0235-64-1731 (sake bar Aya crane)
●HP: fudeeva HP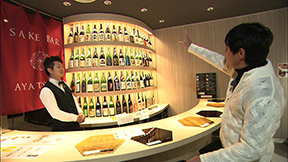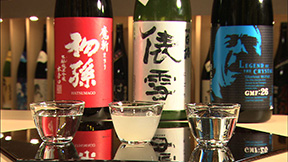 Local sake, seasonal greens "taste bell"
It is one minute on foot from JR Tsuruoka Station. Cooking bar which has a lot of local cuisine and local sake of Shonai.
One which is indispensable for winter this time period "cold dollar stew." We call cod produced at the Shonai beach at time of cold cold dollar
We chop the body into chunks and are fisherman dish which we made pan from head to incorporation thoroughly.
●Telephone: 0235-64-0168 (taste bell)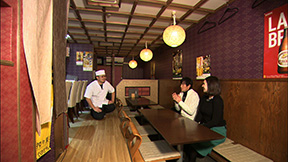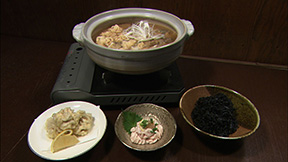 The next time is ...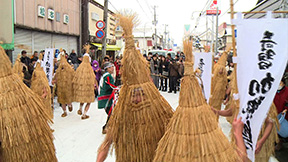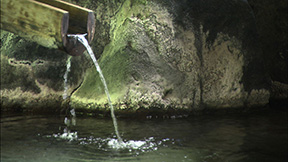 Trip to Kaminoyama-shi with Kaminoyama Hot Spring! Write Wed of celebration to youth who put on Feb, 1st stomach called "Ken die" every year in Kaminoyama-shi
Strange festival to pray for staple grains abundant harvest and business prosperity, help bird are performed. Nonomura experiences earlier? And of course in the hot spring!
In fun
From Yamagata! Memoirs facebook page of trip
Backstage of topic, shooting and program production that we were not able to introduce in program
Program suttafu sends in real time!
Please see in conjunction with program!
●
https://www.facebook.com/yamagatatabiken
2018.01.11: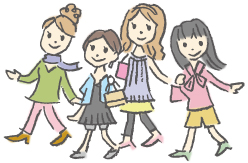 Sightseeing information search
Welcome to the Yamagata Prefecture