Asahi Shizenkan Events is held one after another for Sunday, January 8, 13.14 days!
Asahi Shizenkan Snow Park
❅

Sun Festival of 2018 skis

❅
<Date and Time>
January 8 (Mon / holiday)
10:00 a.m. ~
<Location> Lodge and others who do, and take their ease former special event space
Rock, paper, scissors meet with kids treasure hunt, pink usahi
In the fun lotteries,
Small child becomes contents which can participate, too.

The Tohoku's first holding
❅BLASTRACK (blast rack) test-ride event❅
Date Saturday, January 13, 14th Sunday
Time from 9:30 to 14:30
Place rest house sky neighborhood
Of FREE SKI brand BLASTRACK of Made in Japan
17-18 model test-ride event is held in outlook on Asahi nature Snow Park.
Furthermore, on the day special session is held at the same time, too!
We check outlook on Asahi nature Snow Park HP♪
We wait for many visits.
<related link>
Outlook on Asahi nature Snow Park HP
2018.01.05: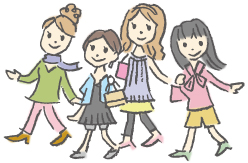 Sightseeing information search
Welcome to the Yamagata Prefecture