[#1232] Trip ~ Tsuruoka-shi (Nov three weeks) over tradition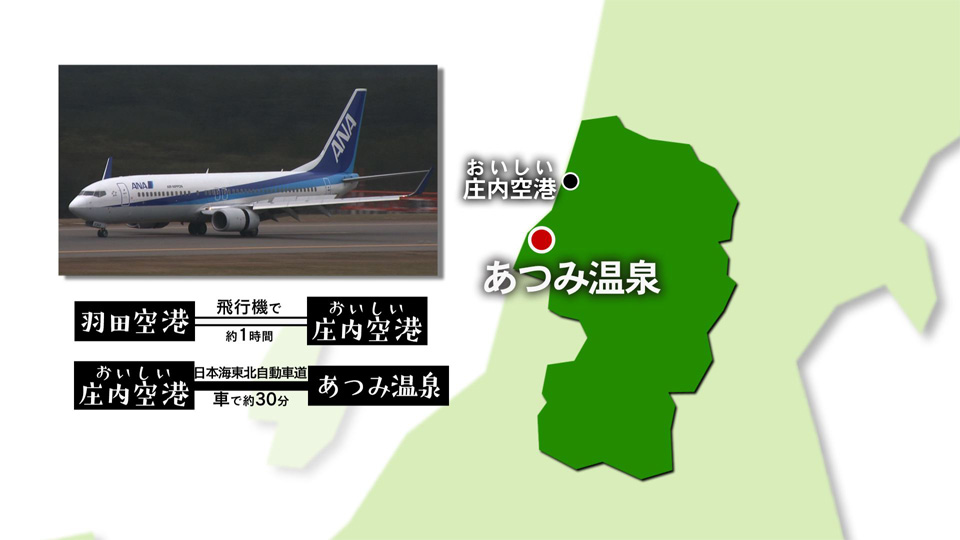 This time is the Sea of Japan side of Yamagata Prefecture, trip to Tsuruoka-shi of Shonai district. It is made with pickle of tradition vegetables telling winter arrival,
And we experienced traditional arts.



→Under program streaming!




Atsumi Onsen
Atsumi Onsen is excellent hot water outstanding in Yamagata having been continued since the Heian era. It is in valley of prefectural border with Niigata,
Hot-spring resort is lined with historical inns. We are known as famous spot of cherry tree.
●Telephone: 0235-43-3547 (Atsumi Tourism Association)
●HP: Atsumi Tourism Association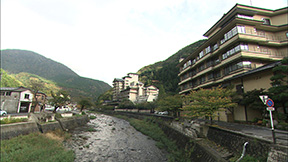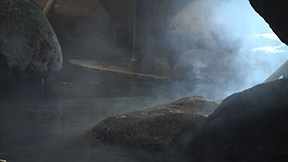 Atsumi Onsen experience studio "play ttariya"
Experience-based studio in Atsumi hot-spring resort. Proprietresses of store of hot-spring resort called Atsumi steam girls-only gathering run.
Tradition vegetables to be able to have an experience made with bookmark of "Shinaori" of the Japan's three biggest ancient texture here, and not to be able to miss in winter Atsumi
Experiences of soaked manufacturing of "Atsumi turnip" are possible.
●Telephone: 0235-43-2411 (Dewa business and industry society Atsumi branch)
●HP: The Yamagata Shonai sightseeing site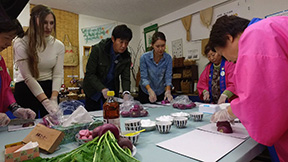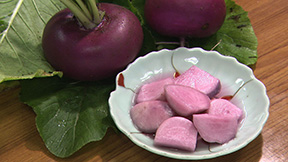 Yamato Noh (yamatonou), Yamairagawa Kabuki (yamairagawakabuki)
Entertainment to come to Yamairagawa (yamairagawa) village of Atsumi area for approximately 200 years of a race. At one village two immaterial racial cultural assets
It is rare to continue protecting in the whole country. Tools necessary for the stage are all handicrafts of local person let alone actor, too.
We stage by annual festival of local Shinto shrine twice a year and are dedicated.
●Telephone: 0235-45-2949 (Yamairagawa public hall)
●HP: The Yamagata Shonai sightseeing site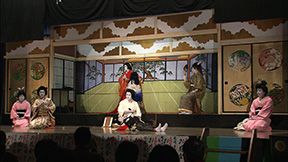 Yamairagawa Kabuki experience
Making makeup method "making up" peculiar to Kabuki on own face in Yamairagawa, and becoming actor feeling, and experiencing "vanity"
We can do it. Child can experience let alone adult, too and in late years is popular among foreign tourists.
We push to cloth, and making up that we made on face makes "post-performance actors' make-up prints" and can take to go.
●Telephone: 0235-64-1197 (Green Blue Nature Experience Atsumi)
●HP: Green Blue Nature Experience Atsumi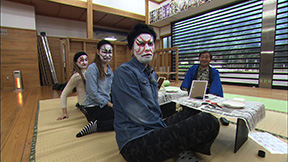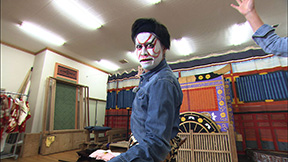 Yunose Onsen
One accommodation of unexplored hot spring nestling quietly in among the mountains. Large outdoor bath flowing constantly from the source 13 meters in width, 23 meters in depth,
Depth is 1.2 meters and is totally size such as pool. The sea is near while being in among the mountains, katsu kinoii
We can taste fishery products dishes.
●Telephone: 0235-45-2737 (shallows inn of hot water)
●HP: Shallows inn of hot water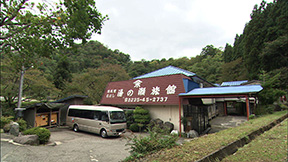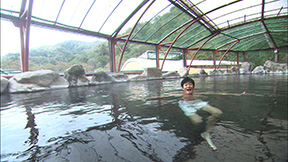 The next time is ...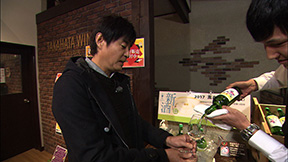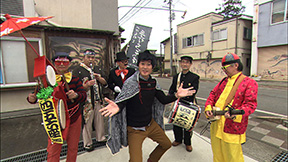 We take a trip to southern part of Yamagata Prefecture, Takahata-machi of Okitama (Okitama) district.
It is eating a food with great relish to wine of young sake in Takahata known as production center of grape. And it is Times lip at mall in the 30, Showa generation?
In fun
From Yamagata! Memoirs facebook page of trip
Backstage of topic, shooting and program production that we were not able to introduce in program
Program suttafu sends in real time!
Please see in conjunction with program!
●
https://www.facebook.com/yamagatatabiken
2017.11.09: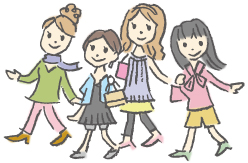 Sightseeing information search
Welcome to the Yamagata Prefecture