[#1228] ~ Asahi-machi (Oct three weeks) around village of apple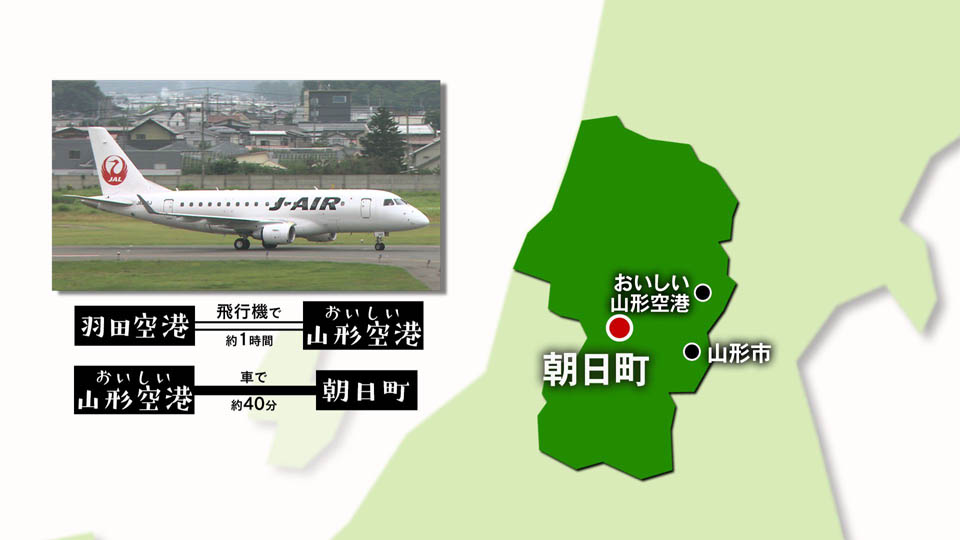 Trip to Asahi-machi where scenery of beautiful village forest spreads through this time. Asahi-machi used apple at excellent production center of apple
We went round various food and famous places.


→Under program streaming!




Tanada of sawarahei (kunugidaira)
We are authorized in 1999 by "Japanese Tanada 100 selections" of Ministry of Agriculture, Forestry and Fisheries. On slope spreading out into a fan form Tanada of 208 pieces
There is. Park which can overlook Tanada is maintained near and becomes famous place of Asahi-machi.
●Telephone: 0237-67-2114 (Asahi-machi agriculture and forestry promotion section)
●HP: Asahi-machi tourist association HP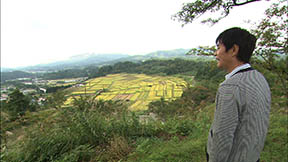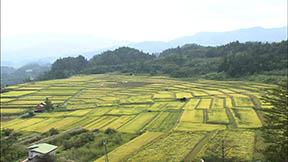 daichan Farm
Other than crop experience of seasonal fruit, it is farmhouse guest house where there are experiences of local cuisine.
There is Kura in the depths of guest house, too and can taste dishes using local ingredients in calm atmosphere.
●Telephone: 0237-68-2301 (daichan Farm)
●HP: daichan Farm HP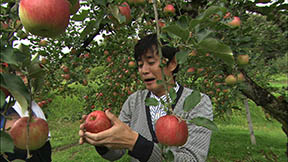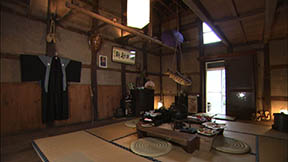 Michi-no-Eki Roadside Rest Area "Ringo-no-Mori"
Roadside Station only in town of apple which can buy various products using direct marketing and apple of apple.
"Gravitation burger" this popular one! With pate of special product pig, apple new pig (ton) which raised apple in feed
It is original hamburger across slice of raw apple.
●Telephone: 0237-85-0623 (Mori of apple)
●HP: Mori HP of apple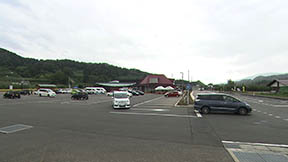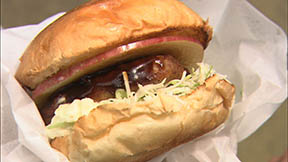 Tamaya confectionary
Well-established confectionary which follows for more than 200 years in founding 1826. There is cake using various special products of Asahi-machi.
Surprising Delicacy that this "marutto apple" shut in apple of special product inside entirely.
●Telephone: 0237-67-2165 (Tamaya confectionary)
●HP: Asahi-machi tourist association HP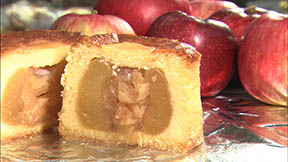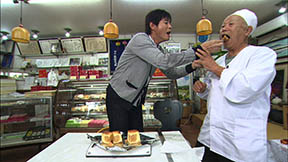 Apple hot springs
It is popular one-day spa facility which a large number of people visit from the outside in the town block. It is on hill and is beautiful from open-air bath
We can see scenery of town. And, according to the name of hot spring, what and raw apple float in bathtub.
●Telephone: 0237-67-7888 (Ringo Onsen)
●HP: Ringo Onsen HP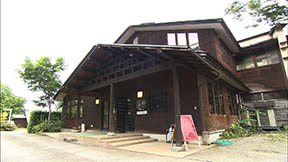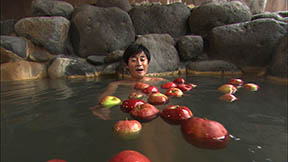 The next time is ...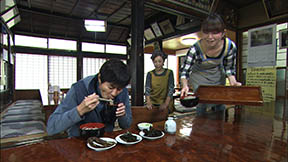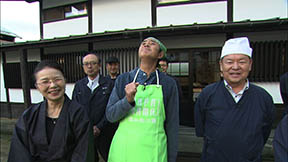 Trip around side way of specialty of Yamagata! There is side way where noodle shop links the eaves in Yamagata in each place.
We take a trip to side way, Oishida-machi and Murayama-shi of the Murayama district of Nairiku and Sagae-shi on the next time.
It is Soba Making Experience for all-you-can-eat noodle shop in liquor shop. In fun!
From Yamagata! Memoirs facebook page of trip
Backstage of topic, shooting and program production that we were not able to introduce in program
Program suttafu sends in real time!
Please see in conjunction with program!
●
https://www.facebook.com/yamagatatabiken
2017.10.12: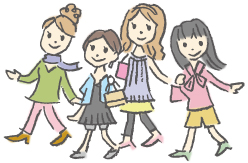 Sightseeing information search
Welcome to the Yamagata Prefecture