Fashion knit << Yamanobe Knit of October >> of my town pride
Even if fiber and town heap of textiles do speaking as the knit birthplace at production center of high-quality knit product in summer, we are known.
We introduce knit product which it is the main industry of such Yamanobe-machi, and is special product monthly.
We display knit product to introduce here in the first floor of Yamanobe-machi government office lobby for one month.
▼U.S. wealth fiber
 Yamanobe-machi larger section of a village Yamanobe 1136      [TEL] 023-664-8166
・Product name ... knit tweed setup (article not for sale)
・Knit textile development technology for more than 40 years of comment ... us is unique in the world
          We realize quality.
▼The tongue dollar
  Yamagata-shi 861, Sushiarai   [TEL] 023-684-3641
 ・Product name ... innaborunekku + gradation bolero (article not for sale)
 ・Main delivery of goods ... Tokyo apparel
 ・Seamlessness is all made of comment ... super light weight inner knit and short bolero of centripetal tendency knitting
           We finish.
In addition, we provide various high quality knit at maker direct marketing price in "knit building sudamari" which four knit makers in the town block run jointly.
◇Knit building sudamari  
Yamanobe-machi, Higashimurayama-gun, Yamagata larger section of a village Yamanobe 238-2 http://samidare.jp/agasuke/box/sudamari_map.jpg

[T E L] 090-6684-8636
[OPEN] From 10:30 to 16:00
[CLOSE] Monday, tray, the year-end and New Year holidays 
2017.10.02: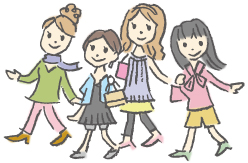 Sightseeing information search
Welcome to the Yamagata Prefecture