[#1226] ~ Shonai-machi (Oct one week) which takes a trip to autumn Shonai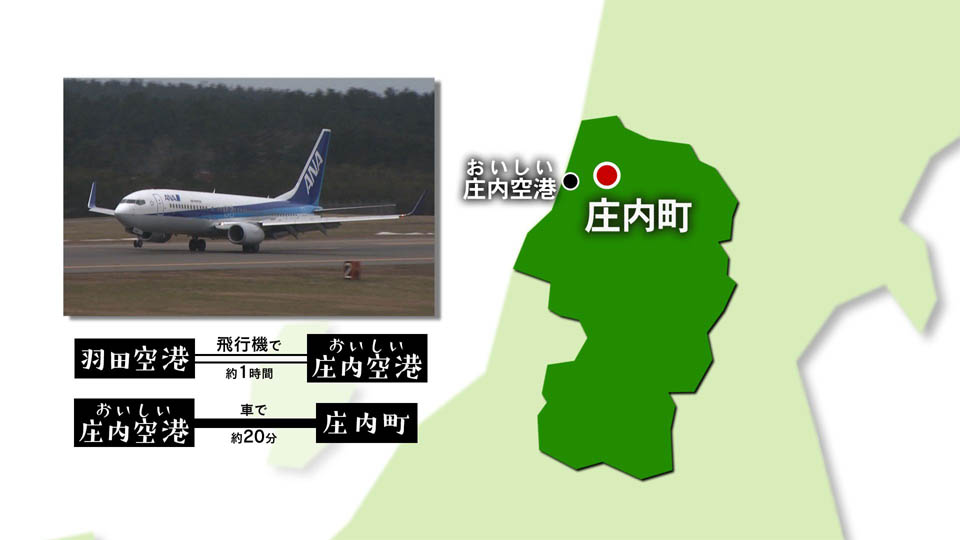 The stage of this trip is Shonai-machi. In autumn of sports, autumn of appetite, we enjoyed various autumns to be able to enjoy in Shonai-machi.


→Under program streaming!




Cart Soleil Mogami River
It is authentic cart ground that 1,100 meters in total length, northeastern meeting of all-Japan cart championship are held.
Let alone watching games of meeting, there is rental cart here, too, and even beginner can get on cart.
●Telephone: 0234-42-2282 (Cart Soleil Mogami River)
●HP: Cart Soleil Mogami River HP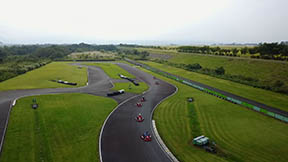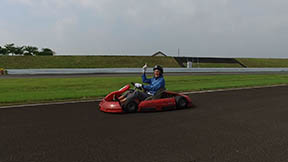 Tsukinosawa Onsen north Mt. Gassan
Passing away accommodation which nestles in back room of Tachiyazawa-gawa River basin where there are accommodation, day trip bath. Accommodation of base camp of Mt. Gassan mountain climbing
We do this, and much mountain climbing visitors use, too. This hot spring is rare acid spring that has only three places in Yamagata Prefecture.
●Telephone: 0234-59-2137 (Tsukinosawa Onsen north Mt. Gassan-so)
●HP: Tsukinosawa Onsen north Mt. Gassan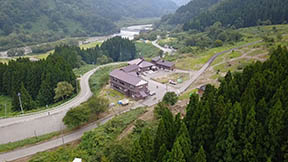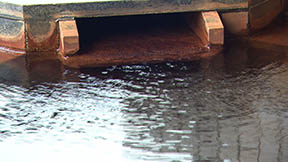 Housewife restaurant "mountain grape"
Restaurant that there is in north Mt. Gassan-so. Local housewives cooks local seasonal wild plants or mushrooms.
We can enjoy taste of Momma. Lunch which can enjoy favorite small dish in buffet-style is popular
It is full of a large number of people for this taste.
●Telephone: 0234-59-2137 (Tsukinosawa Onsen north Mt. Gassan-so)
●HP: Tsukinosawa Onsen north Mt. Gassan-so HP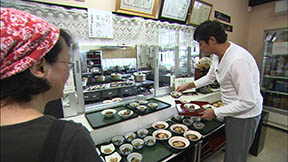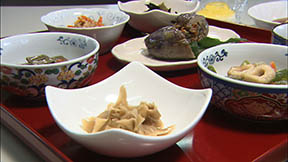 Sand mining experience
Tachiyazawa-gawa River flowing through Shonai-machi is beautiful river of Wed which was chosen as 100 selections of famous clear water of Heisei. The river flows
Tachiyazawa district has history that ever prospered in sand mining. It is still place where gold dust is produced,
We can experience sand mining.
●Telephone: 0234-59-2137 (Tsukinosawa Onsen north Mt. Gassan-so)
●HP: The Shonai-machi sightseeing information site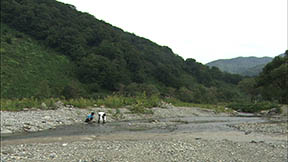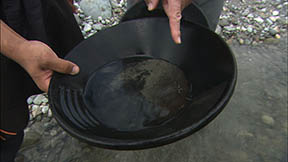 The next time is ...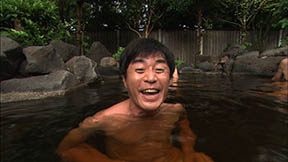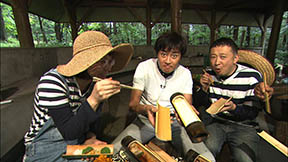 Sakata-shi is stage of trip! In Sakata that is rice granary, to have delicious rice
Making of container and meal goni challenge in Nonomura, outdoor!
Do you really go well? Don't miss it
From Yamagata! Memoirs facebook page of trip
Backstage of topic, shooting and program production that we were not able to introduce in program
Program suttafu sends in real time!
Please see in conjunction with program!
●
https://www.facebook.com/yamagatatabiken
2017.09.28: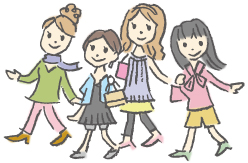 Sightseeing information search
Welcome to the Yamagata Prefecture