Tanada [as of 2017, 9.21] of large bracken
- PDF file [201709211348 .pdf]


Tanada of Owarabi, Yamanobe-machi is chosen by 100 selections of Japanese Tanada.
Ear of rice grew on gold now on September 21, and rice hunting finally began, too.
From next week, we seem to be able to see scenery that rice stake iga which became rare compares with now.
In addition, "do you hear voice of the earth dance studio "Dance Space" in Yamagata-shi and dance performance by Yamagata Symphony Orchestra member as Owarabi Tanada (Terraced Rice Fields) reproduction business in Tanada of large bracken?" is performed.
We dance in   Owarabi Tanada (Terraced Rice Fields)♪
□<Date and Time>    October 1, 2017
□<Location>    Owarabi, Yamanobe-machi Tanada
□<Time>    4:00 p.m. start
□Branch telephone out of reference Yamanobe-machi government office: 023-666-2113
2017.09.21: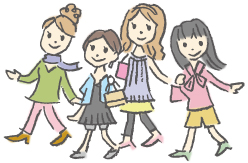 Sightseeing information search
Welcome to the Yamagata Prefecture