3 consecutive holidays to Shirataka Sweetfish Festival!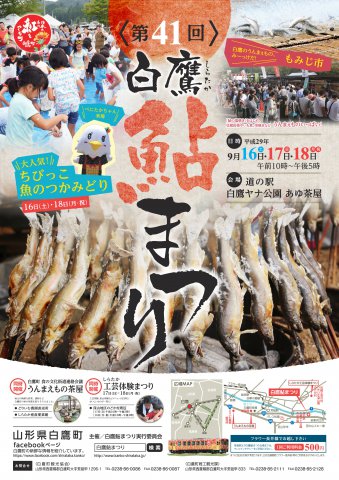 By the way, it is finally one week to "the 41st Shirataka Sweetfish Festival".
How about plan of 3 consecutive holidays, everyone?
Live show that we invite three that was chosen as Ambassador song of heart by songs and ballads championship of all-Japan heart carried out in stage Events of this year in 2016!
Please heap up Festival meeting place!
Extreme popularity "little child fish notsukamidori" is twice of ~, 18th Monday (holiday) 10:00 ~ at 15:00 on Saturday for 16 days.
As you can enjoy tower wagon ride experience daylong for two days of .18 days on 16th, let's look around Mogami River and sweetfish festival meeting place at this opportunity!
Visitor coming by train is reliable!
Visitor coming from terminal, Arato Station of Shirataka-machi, please use one coin taxi.
It is available for 500 yen once only for to sweetfish Festival meeting place from Arato Station.
※Arato Station is possible from sweetfish Festival meeting place, too.
Specifically, to this↓↓
"The 41st Shirataka Sweetfish Festival" special page
2017.09.09: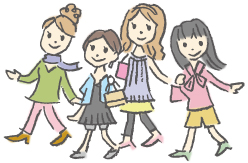 Sightseeing information search
Welcome to the Yamagata Prefecture