[#1223] Trip ~ Yonezawa-shi (Sep three weeks) of Yonezawa beef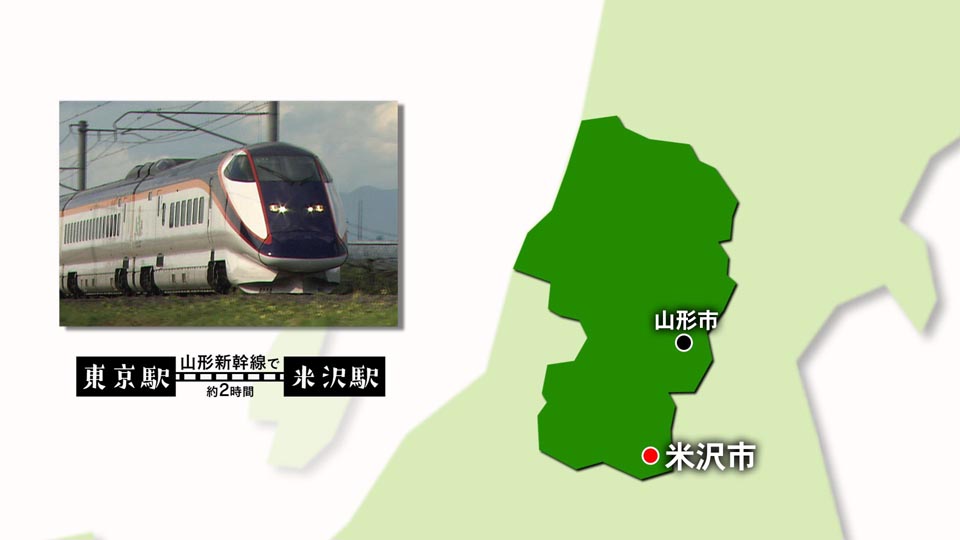 The stage of this trip is Yonezawa-shi secondary to the last time. We thoroughly enjoyed one, Yonezawa beef of three major brand beef!


→Under program streaming!



Restaurant sukiyaki tokiha (Tokiwa)
At long-established store which is open for a long time in beef restaurant in Yonezawa-shi, founding is 1894. The first floor is butcher's shop
Restaurant is on the second floor and can taste specialty Yonezawa beef dishes including sukiyaki and shabu-shabu.
●Telephone: 0238-23-5400 (tokiha)
●HP: tokiha HP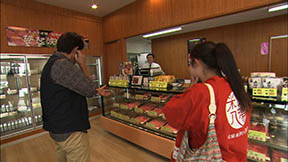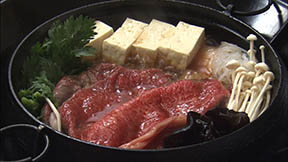 Cafe restaurant airship
Popular Western-style restaurant which hamburger steak and omelette with rice and exquisite sweets can enjoy. It is shop sign above all
Menu is hamburger of Yonezawa beef! Pate which there are 150 grams is 100% of Yonezawa beef! At relatively reasonable price
We can thoroughly enjoy Yonezawa beef. Please sense overflowing meat juices bodily. Place is tourist attraction, near the Matsu-ga-saki Park.
●Telephone: 0238-24-1848 (airship)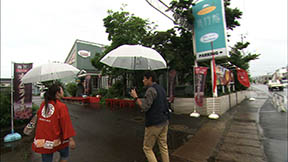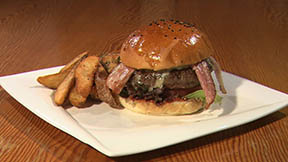 Yonezawa Oriental Bezoar Thu (isolated)
The history that is founded in 1923, and began in butcher's shop and Gyunabe shop is approximately 90 years. Popular one of this
Yonezawa beef soaked in "Sumire." Because we can easily cook Yonezawa beef with one article that we took advantage of with secret miso at home
It is popular as Gifts. We have many people taste Yonezawa beef by the times when cryopreservation does not develop
We seemed to be made with sea bream.
●Telephone: 0238-22-4122 (gourmet plaza kingokaku)
●HP: Gourmet plaza kingokaku HP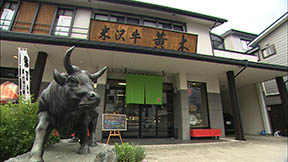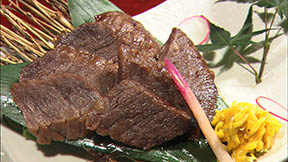 The next time is ...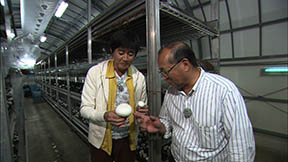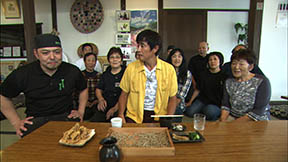 Trip of visiting things which are delicious in Funagata-machi and Oishida-machi! Oh, we discovered delicious thing to be surprised at!
In fun
From Yamagata! Memoirs facebook page of trip
Backstage of topic, shooting and program production that we were not able to introduce in program
Program suttafu sends in real time!
Please see in conjunction with program!
●
https://www.facebook.com/yamagatatabiken
2017.09.08: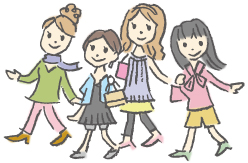 Sightseeing information search
Welcome to the Yamagata Prefecture