News of "best waterfall kingdom Yamagata photo contest in Japan" work offer
Welcome to "best waterfall kingdom Yamagata in Japan".
It is waterfall kingdom of the best number in Japan of waterfall having near waterfall of 230 to 10% in Yamagata Prefecture among waterfalls (more than drop 5m) which there are approximately 2,500 in the whole country.
We raise photographs of waterfall in Yamagata Prefecture now. Scenery photograph, portrait (person photograph) do not matter to the genre.
Send scenery of special waterfall which you found.
Specifically, please confirm on the following photocontest homepages.

▼Waterfall information of the prefecture is checked on "best waterfall kingdom Yamagata in Japan" homepage▼

2017.08.31: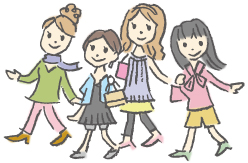 Sightseeing information search
Welcome to the Yamagata Prefecture