Recruitment of "irregularity mountain Imoni society" participants
We come for Murayama and see and experience, and meal is Murayama enjoyment tour.
We harvest taros and hold "irregularity mountain Imoni party" in venue in Denshokan Museum.
We thoroughly enjoy smooth taste simmered with potato with Teuchi soba.
Conduct Sun: September 23, 2017 (celebration)
<Time> From 9:00 to 14:00
Entrance fee: Of 2500 yen per person (Gifts of taro, side lunch, potato stewed lunch)
On the day please pay on the site.
The meeting time: 9:00
Meeting place: JA Michinoku Muranishi volost branch
The application deadline: It is the deadline as soon as it becomes capacity on Thursday, September 14, 2017
Courses: JA Michinoku Nishigo, Murayama branch meeting → Taro crop experience → Denshokan Museum potato stewed structure → Lunch of Teuchi soba and dish simmered in potato → Dissolution
Do you not enjoy Imoni party under the blue sky?
Even if it rains, it becomes Events in Denshokan Museum. Please participate.
Application: Association of sightseeing in Murayama-shi product TEL0237-53-1351
2017.08.29: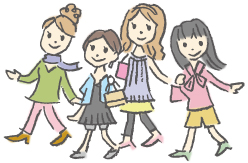 Sightseeing information search
Welcome to the Yamagata Prefecture