Industrial tourism "encounter (the field of manufacturing) with maid in Yamagata" began.
"Manufacturing of Yamagata proud to the world"
High-quality manufacturing that technology lined in tradition and reliable citizen of the prefecture characteristics brought up.
"Encounter with maid in Yamagata" to usually see the process that we cannot readily see, and to touch, and to meet favorite.
Please meet maid in Yamagata only for you.
2017.08.25: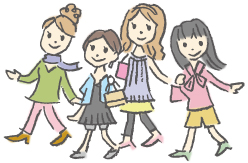 Sightseeing information search
Welcome to the Yamagata Prefecture