Recruitment of PR videos of English, Taiwanese, Chinese edition Murayama area!
We raise English version, Chinese Traditional Chinese edition videos publicizing Murayama, Yamagata area.
You seem to be able to visit Murayama area to tourists of foreigner, and sightseeing in Yamagata wide area meeting recruits English version publicizing Murayama area and Chinese Traditional Chinese edition videos.
Viewpoint of foreigner recruits pictures which showed picture and access method of pleasant interesting interesting scenery that Murayama, Yamagata area that we want to introduce to family of mother country and friend is beautiful and publicizes about excellent work in Youtube.
As you present prize for participation to all the participants and are to present pair accommodation coupon of high-quality hot-spring hotel of Murayama area about excellent work, you show, and please apply.
■□■ Application essential point is this ■□■
2017.08.20: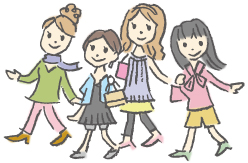 Sightseeing information search
Welcome to the Yamagata Prefecture