haittou! We hold mogami passion market this year
- PDF file [jyounetsuitiba.pdf]


It was enrolled in UNESCO Intangible Cultural Heritage, and put together for holding of Japan's best festival car (sea bream) line "Shinjyo Festival" and want you to know Shinjo, Yamagata, Mogami area more and yet more last year! In thing called this, the Mogami area 8 municipalities call power together this year; and "haittou! We hold mogami passion market.
We meet everybody with delicious thing of Mogami, a lot of highlight and do.
We open a store this year from Ogaki-shi, Gifu that is famous for "Ogaki festival" registered with UNESCO Intangible Cultural Heritage as well as Shinjyo Festival.
Carry Shinjyo Festival and laying upon, right or wrong foot. We look forward to your visit.
 Date and time Thursday, August 24, 2017 from 13:00 to 21:00, Friday, August 25 from 9:00 to 15:00
 Special event space in kirayaka bank Shinjyo branch parking lot approximately 3 minutes on foot from the place Shinjo Station west exit
2017.08.18: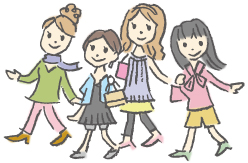 Sightseeing information search
Welcome to the Yamagata Prefecture