[#1220] ~ Tozawa-mura (Aug four weeks) that takes a trip to nature of Tozawa



The stage of this trip is Tozawa-mura in the northern part of Yamagata Prefecture. We chose here in Tozawa-mura and came true and enjoyed Nature.


→Under program video transmission!



Genso-no-Mori (forest)
There is Genso-no-Mori (forest) in place that climbed national highway 47 goen ikara mountain path by car for approximately ten minutes. Of cedar more than 1,000 years years old
Huge tree is mysterious Mori growing in colonies. Pro-many trunks divided into plural branches from the root cedar with Yakushima and Kurobe
It is scenery to be seen only in here Tozawa.
●Telephone: 0233-72-2110 (Tozawa Village Tourisms Association)
●HP: Yamagata Prefecture sightseeing portal Trip to Yamagata HP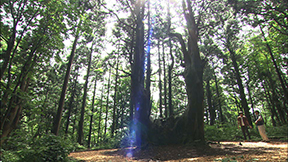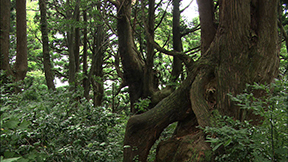 Mogami barge descent
One of the sightseeing to represent Yamagata Prefecture is Mogami barge descent of Tozawa-mura. With Mogami River counted in one of the Japan's three biggest fast flowing streams
We can enjoy seasonal scenery of basin. Courses of ship descent is approximately one hour at 12 kilos.
Unique story and sailor's song of boatman are attractive.
●Telephone: 0233-72-2001 (Mogami-kyo Gorge Basho Line Sightseeing)
●HP: Mogami-kyo Gorge Basho Line Sightseeing HP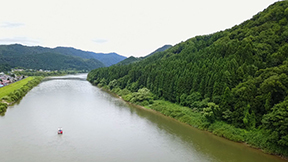 Takami-ya Mogami River annex "rouge"
Hot-spring hotel which is built along the river of Mogami River. We can enjoy scenery of Mogami River in all rooms while soaking in hot spring in river view.
With specially made pan which imaged flow of Mogami River, we can taste shabu-shabu of pig with two kinds of taste.
●Telephone: 0234-57-2100 (Takami-ya Mogami River annex "rouge")
●HP: Takami-ya Mogami River annex "rouge" HP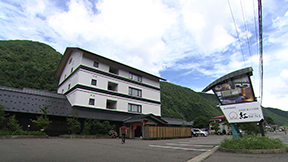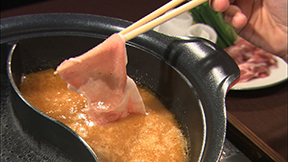 The next time is ...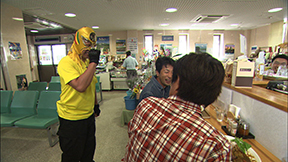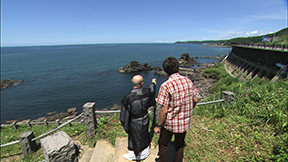 We take a trip to Shonai district, Yuza-machi facing the Sea of Japan.
Town of Wed that Yuza-machi is known as village of spring!
Visiting famous spots of spring, we had that food which became topic!
Don't miss it
From Yamagata! Memoirs facebook page of trip
Backstage of topic, photography and program production that we were not able to introduce in program
Program suttafu sends in real time!
Please see in conjunction with program!
●
https://www.facebook.com/yamagatatabiken
2017.08.17: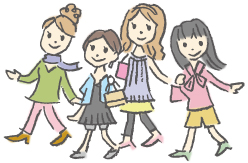 Sightseeing information search
Welcome to the Yamagata Prefecture