Under the 20th dahlia cup mountain bike meeting application acceptance
Passing of the rainy season declaration is given, too and is finally at the climax in the summer!
May there be many people enjoying summer vacation?
By the way, it is Kawanishi Town Tourist Association now 
Kawanishi Dahlia Garden We are waiting for many customers in this and 
The other! Under preparations for big Events!
It
[the 20th dahlia cup mountain bike meeting]
<Date and Time>

Sunday, September 10, 2017 from 8:30 to 15:00

Venue:

Inner Yamazawa Promenade outskirts special Courses (Kawanishi-machi, Yamagata)

Courses which left dahlia garden neighborhood, and used Promenade of the forest

Item

 Cross-country

From with infant training wheel to elite class of adult adult

  There are all 15 classes.

As for length, the application of Courses, it is Clik! in this in detail

<support> Courses (belonging to lunch, bathing ticket, lottery participation)

Participation fee

Less than adult 3,500 yen primary schoolchild: 2,500 yen   

Support: 2,500 yen

One of entry is with lunch, hot spring bathing ticket. We can participate in lottery

[postal transfer] We are similar and remit.

The application deadline

Strict observance that must arrive by August 15, 2017

(the receipt of money of application confirmation completion & participation fee 

 We assume entry from one that it kept in Tomo)

Contact

Kawanishi Town Tourist Association

TEL0238-21-8236

e-mail:kawa-kan@cameo.plala.or.jp
Guide of Details, participation fee payment account of participation application, entry method is this!
It is in entry reception desk now!
On the day we cannot serve item of application on entry as we enroll in <accident insurance>
I would like entry. (personal information that I took may not use in other ways at all)
We send out [acceptance book] to person who had entry later.
We have you participate a lot from each places of the whole country <dahlia cup mountain bike meeting>
Season when full bloom has good dahlia on September 10 on the date
As for the regular customer as for the beginner. (there is the first timer class, too)
Though there cannot be bicycle, we want to enjoy support! In the one called this.
(of course we welcome <free participation guerrilla> support warmly without entry!)
From small child to senior   
Let's swell at all mountain bike meeting
Ignorance point to Kawanishi Town Tourist Association. Email to this
... immediate gio more only until August 15
We wait for entry!
2017.08.04: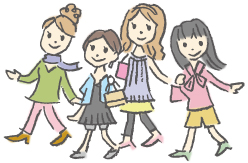 Sightseeing information search
Welcome to the Yamagata Prefecture