[#1217] Excellent production center ~ Obanazawa-shi (Aug one week) of watermelon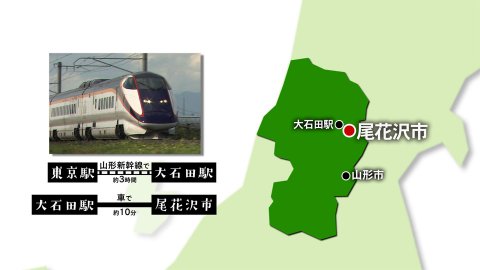 Obanazawa-shi known as excellent production center of watermelon this time is the stage of trip. We went on a trip for delicious watermelon!


→Under program video transmission!



Ginzan Hot Springs
Ginzan Hot Springs is the leading excellent bath in Yamagata at sightseeing spot representing Obanazawa-shi. Hot-spring hotel of wooden building ranges
It is hot spring resort to be fragrant, and to drift of Taisho romance.
●Telephone: 0237-22-1111 (Obanazawa-shi Commerce, Industry and Sightseeing Division)
●HP: Obanazawa-shi HP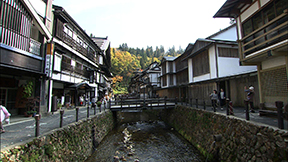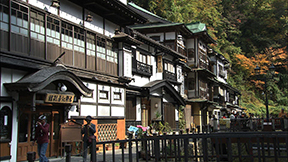 Abe Farm
Direct sale place opens in the summer in many places in the city when amount of production of watermelon is this time in the best Obanazawa-shi in Japan.
Texture that watermelon growing up in Obanazawa-shi which difference of heat and cold has a big is high in sugar content, and was brisk is feature.
Of course we harvest and can experience that we buy watermelon in direct sale place in this Farm.
●Telephone: 0237-25-3785 (Abe Farm)
●HP: Abe Farm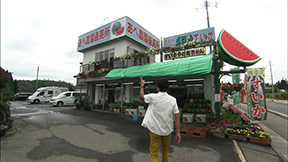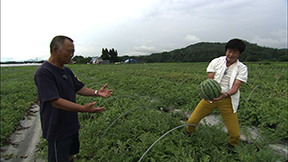 Village nemaru of Roadside Station, Obanazawa flower shade
"Circle means relaxation in dialect of Obanazawa right?". Fresh farm products local in this Roadside Station
Of course folk crafts and cake, liquor form a line and can buy Gifts.
There is many rare Gifts using watermelon of special product. By the way, as for this, popular watermelon is soft!
●Telephone: 0237-24-3535 (Roadside Station nemaru)
●HP: JA Michinoku Murayama HP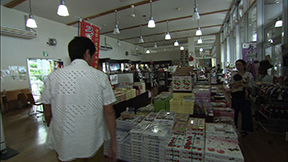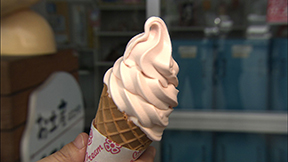 All-Japan watermelon at the rate of championship
All-Japan watermelon at the rate of championship that began to publicize Obanazawa watermelon. Is held by Aug, and is this year every year; the seventh.
"Breaking is sport watermelon"; compete at score in conformity with rule for o password formally.
It is held on August 11, and champion seems to have luxurious prize of trip ticket this year, too.
●Telephone: 0237-23-4567 (Obanazawa-shi Sightseeing and Products Association)
●HP: Obanazawa-shi Sightseeing and Products Association HP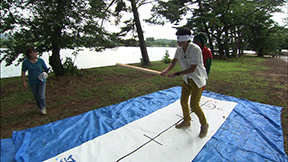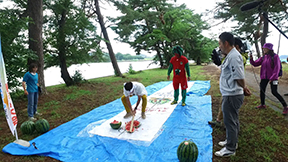 The next time is ...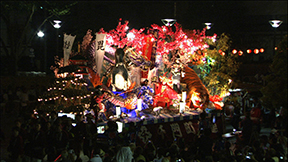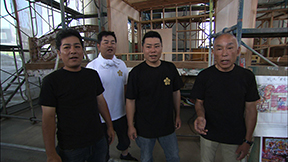 Shinjo-shi is stage of trip!
We press charm of "Shinjyo Festival" registered with UNESCO Intangible Cultural Heritage
In fun
From Yamagata! Memoirs facebook page of trip
Backstage of topic, photography and program production that we were not able to introduce in program
Program suttafu sends in real time!
Please see in conjunction with program!
●
https://www.facebook.com/yamagatatabiken
2017.07.26: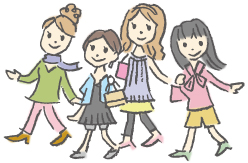 Sightseeing information search
Welcome to the Yamagata Prefecture