The best festival car Shinjyo Festival in Japan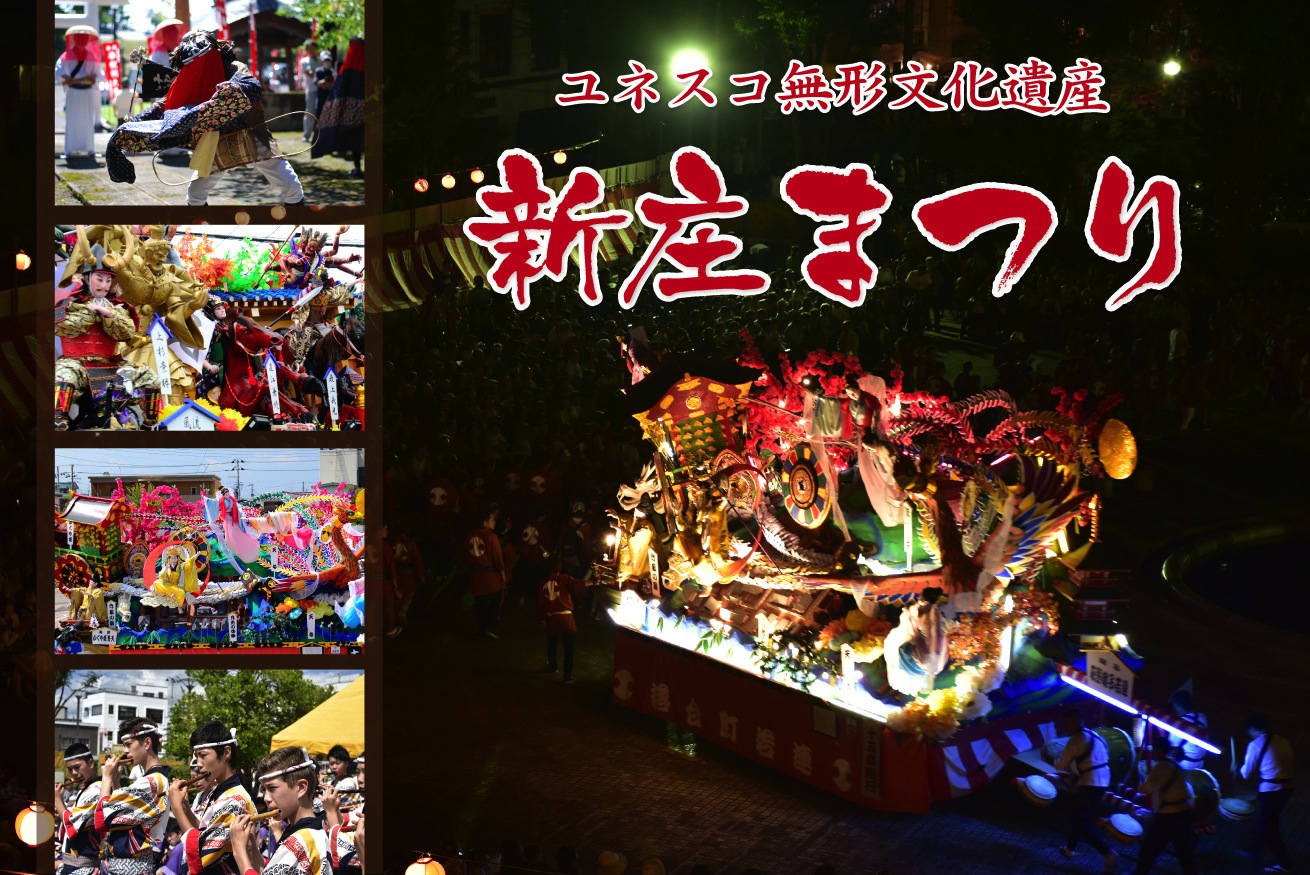 This is great! Shinjyo Festival
On December 1, 2016,
It is registered as Yamagata prefecture's first UNESCO Intangible Cultural Heritage (one of mountain, pike, stand events of Japan) and attracts attention from home and abroad!

Festival car of gorgeous 20 being seen only as for the Shinjyo Festival!
It is all festival car that local young ream runs more than one month and makes, and to give.

Hot passion from the Edo era to Festival succeeded for 260 years.
Festival continues for three days while praying for staple grains abundant harvest and prosperity.
The highlight of Shinjyo Festival
Eve
Thursday, August 24
From 8:30 to 20:30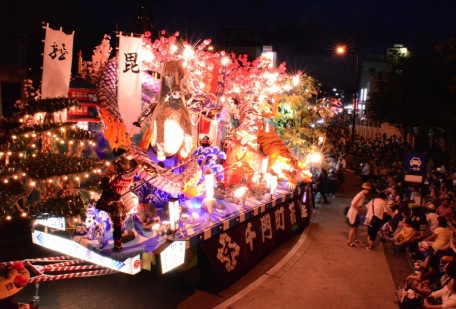 We tell beginning of Shinjyo Festival
By "eve," "eve festival car line" to attract festival cars all at once in front of Shinjo Station from evening is the first highlight!
This festival
Friday, August 25
From 8:30 to 16:00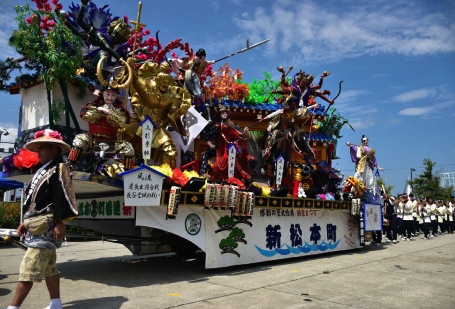 It is Annual Festival of Shinjyo Tenman-gu Shrine
"This festival." "shinyotogokoretsu" in Mogami Park is performed, and festival car parading around downtown with musical accompaniment will show expression unlike "eve".
Back festival
Saturday, August 26
From 8:30 to 17:00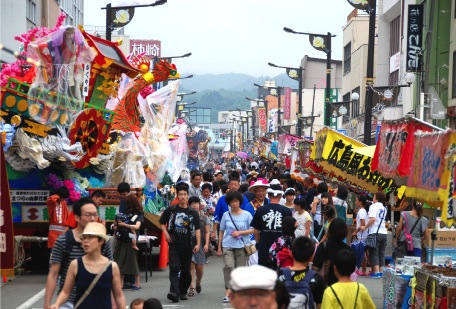 Excitement of Festival cools down and does not do it
As for "back festival," all 20 "decoration floats" that float is displayed by all the people here are performed. There is highlight commentary from each young ream, too and can look at all festival cars slowly and carefully.
Is helpful; information, Links
Access
Access

Parking lot

Festival car service
Traffic regulation

Shuttle bus
Restrooms
Neighboring recommended Sightseeing
Semi Hot Springs

Back room of Shinjyo which Yoshitsune legend remains.
Sweetfish fishing of clear stream Oguni-gawa River is famous, too.

→ Details

Akakura Onsen

We are considered to be open hot water of Jikaku Daishi Ennin.
We can enjoy horseback riding in Maemori Highlands.

→ Details

Hijiori Onsen

It prospers for a long time as spa
Atmospheric mountain hot spring resort.

→ Details
Ginzan Hot Springs

Taisho wave abusive no appearance meets
Village "Ginzan Hot Springs" of Senkyo.

→ Details

Hanesawa Hot Springs

Treasure house of wild plants! Nearby in the summertime
Firefly dances in riverside.

→ Details

Mogami barge descent

It became famous for Basho Matsuo
We are below magnificent Mogami River.

→ Details
2017.07.01: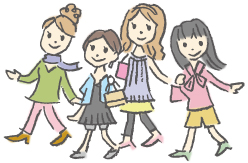 Sightseeing information search
Welcome to the Yamagata Prefecture