Visit to toreiyutsubasa society holding!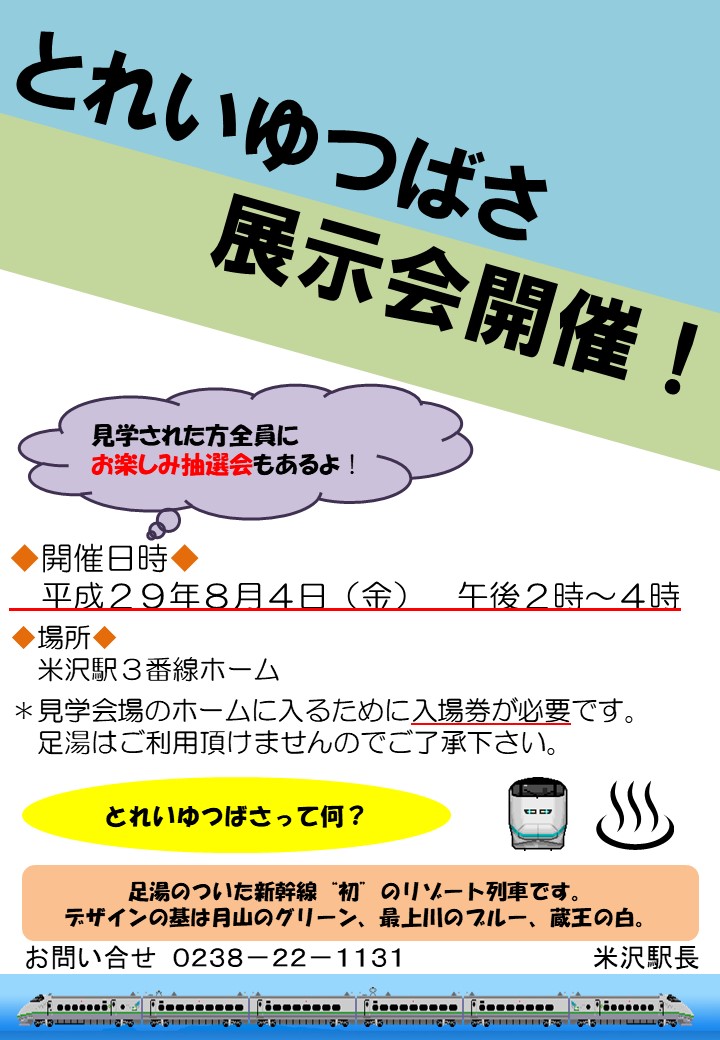 "Visit to toreiyutsubasa society!"

Afternoon of Friday, August 4 from 2:00 to 4:00
It is resort train of "it is naive" the Shinkansen with footbath
Exhibition of "toreiyutsubasa" is held at JR Yonezawa Station!
To all of visits, we perform lottery as fun plan!

On the day 2017 37th Yonezawa beef festival and enjoying the cool breeze water fireworks display
Before is performed, but is gone out to festival to play, is JR Yonezawa Station by all means
You have you drop in at this, and please experience charm of "toreiyutsubasa"!

◆On the "toreiyutsubasa" exhibition date◆
From Friday, August 4, 2017 2:00 p.m. to 4:00 p.m.

◆<Location>◆
JR Yonezawa Station Platform 3 home
※Admission ticket is necessary to enter platform of visit venue.
※Please note that footbathing is not available.

◆Contact◆
To 0238-22-1131 (JR Yonezawa Station)
2017.07.25:
toreiyu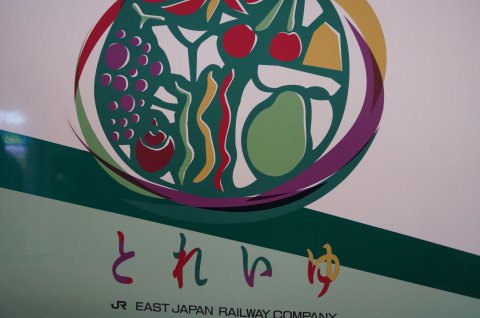 We took from 2015-2-28 Yonezawa Station to Shinjo Station.
JR East "toreiyutsubasa" official site
2015-2-28 toreiyu
2015-2-28 lunch "harakutchina"
2015-2-28 toreiyu de lunch
2015-2-28 toreiyu ride is commemorative
JR East calendar September, 2017 "toreiyu"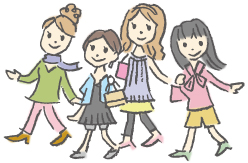 Sightseeing information search
Welcome to the Yamagata Prefecture