We want you to know more! It is Yamagata Prefecture Okitama (Okitama) district!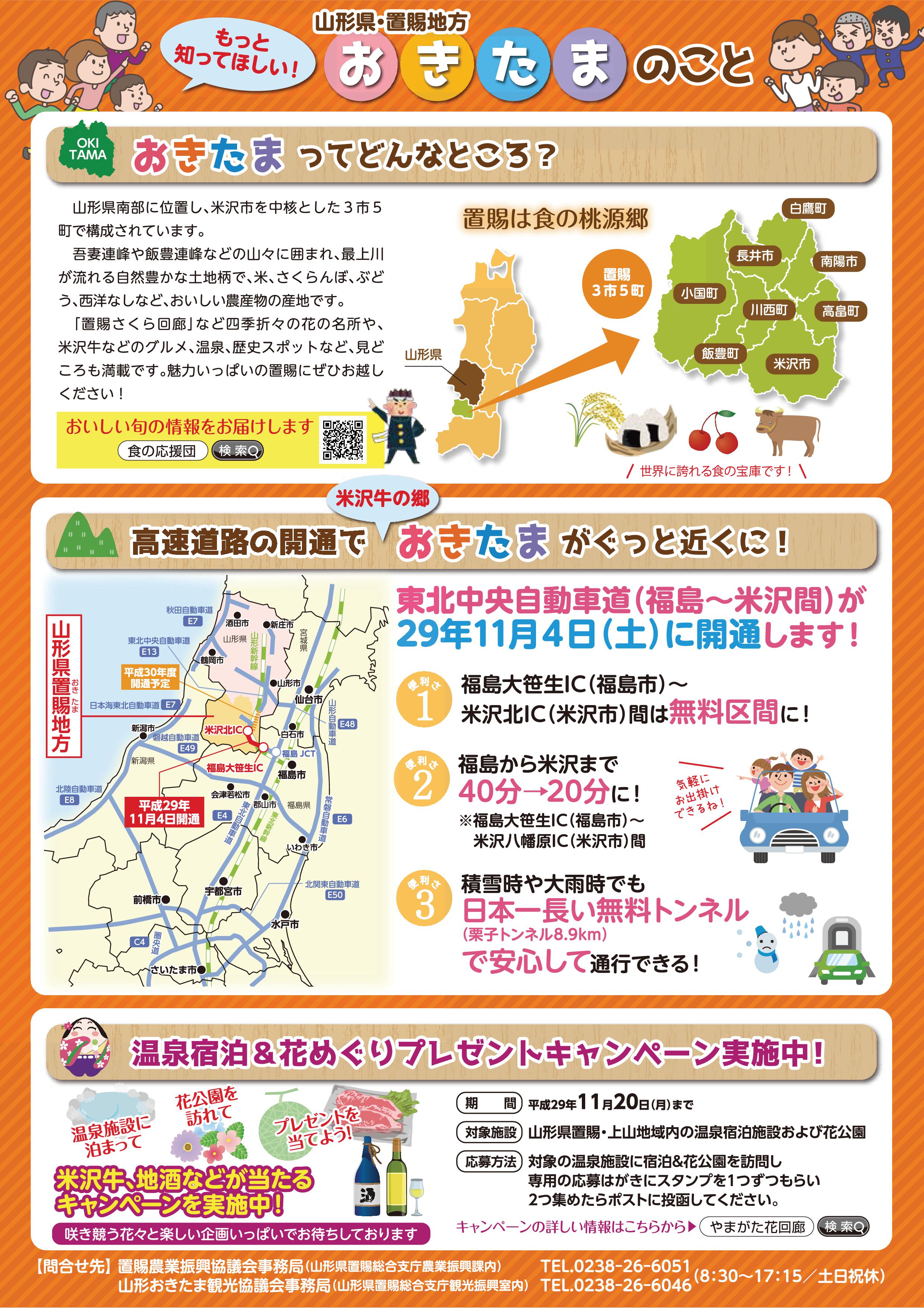 - PDF file [291005okitamanokoto.pdf]


Yamagata Prefecture Okitama (Okitama) district is Shangri-la of meal!

Okitama is located in South Yamagata and is constructed in 3 cities and 5 towns that assumed Yonezawa-shi the core.
In natural rich nature of the locality, it is rice, Sankurambo, grape, production center of delicious farm products including west pear.
It is full of famous spot of seasonal flower and gourmet, hot springs such as Yonezawa beef, the highlight including history spot, too.


On Saturday, November 4, Tohoku Chuo Expressway (Fukushima ~ Yonezawa interval) is opened!

In Ozaso, Fukushima IC (Fukushima-shi) ~ Yonezawa north IC (Yonezawa-shi) interval, it becomes free section.
It is 40 minutes from Fukushima to Yonezawa → We become able to go in 20 minutes.
Come to Yamagata by all means through the Japan's longest free tunnel (Kurigo tunnel 8,972m).


In addition, in the spring of 2018, "Roadside Station Yonezawa" becoming gateway of the Yamagata Prefecture south is going to practice medicine.
Please expect!
2017.10.05: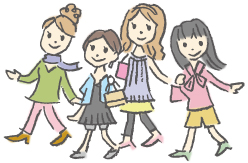 Sightseeing information search
Welcome to the Yamagata Prefecture