[#1216] Yamagata chilled culture ~ Higashine-shi, Tendo-shi, Yamagata-shi (Jul five weeks)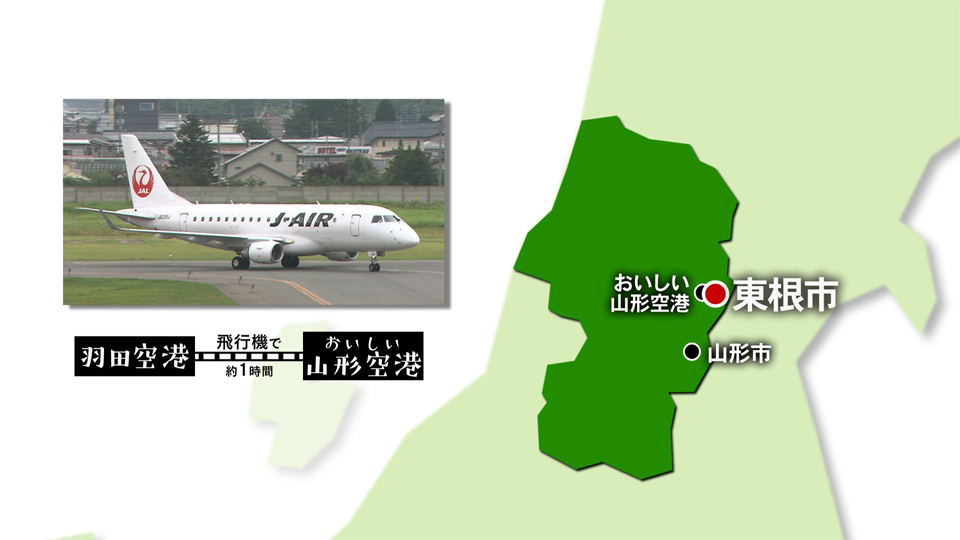 We went round the Murayama districts of center for slightly strange "chilled culture" only in hot Yamagata this time.


→Under program streaming!


Chilled shampoo
It is here Yamagata Prefecture we go over to long, taking the ease after the war, and to have held record of the highest temperature of Japan. To survive such hot summer coolly
"Chilled shampoo" popular what was begun. By menthol-based shampoo icy in refrigerators,
Both head and feeling are fine clearly! There is and brings vending machine of chilled shampoo in Miyoshi barber shop of Higashine-shi and can enjoy at home.
●Telephone: 0237-47-2550 (chilled shampoo promotion meeting "Miyoshi barber shop")
●HP: Chilled shampoo promotion meeting HP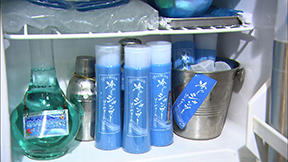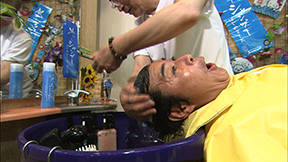 Chilled ramen
When it is summer in Yamagata Prefecture of the best ramen consumption in Japan, "chilled ramen" is provided in most shops.
Hot chilled ramen which begins in the 20, Showa generation depending on request to want to eat ramen even in the summer, and is a great variety of now
We are born. "Noodles shop Ibaraki" of Tendo-shi is chilled ramen which grated radish fully appeared in.
●Telephone: 090-8922-5849 (noodles shop Ibaraki)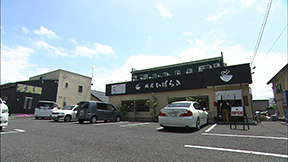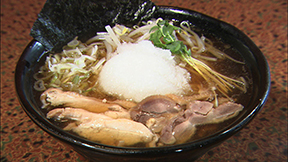 Tendo Mogamigawa Onsen "Yubia"
Popular one-day spa facility in the suburbs of Tendo-shi. Quantity of water-rich hot spring where nature Haramizu of 230 liters a minute springs out.
Open-air bath proud of prefecture outstanding area promotes the blood circulation and warms tired body.
●Telephone: 023-651-3333 (Tendo Mogamigawa Onsen yupia)
●HP: Tendo Mogamigawa Onsen "Yubia"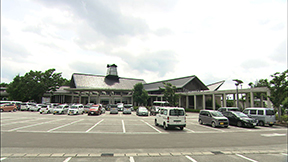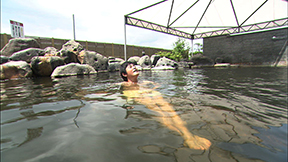 Amazake chipped ice
Yamagata Prefecture is obvious liquor dokoro. One article only in such Yamagata "amazake chipped ice."
With special thing which amazake dedicates to chipped ice, and warehouseman of the prefecture developed, koji is included 2 times of normal amazake, and there is
Gentle sweetness of kojihonrai is felt. Amazake chipped ice can have liquor shop of Yamagata-shi "is it salmon Marche father?".
●Telephone: 023-622-6355 (whether salmon Marche father)
●HP: Is it salmon Marche father?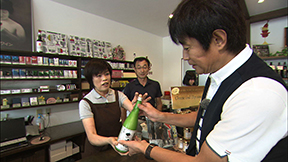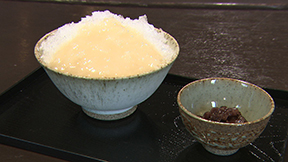 The next time is ...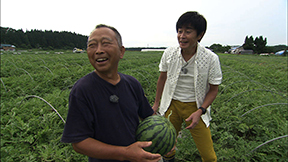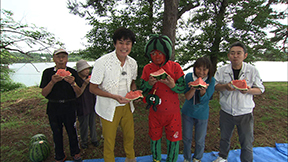 Trip of Obanazawa-shi! Obanazawa-shi is production center of whole country eminent watermelon.
It is watermelon break championship to become topic recently!
There seem to be what and official rule, too…. Nonomura challenged, too, but carry out….
In fun
From Yamagata! Memoirs facebook page of trip
Backstage of topic, shooting and program production that we were not able to introduce in program
Program suttafu sends in real time!
Please see in conjunction with program!
●
https://www.facebook.com/yamagatatabiken
2017.07.13: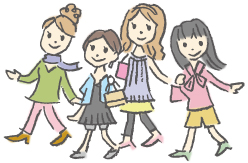 Sightseeing information search
Welcome to the Yamagata Prefecture