[#1205] Festival ~ Tsuruoka-shi (May one week) of simulation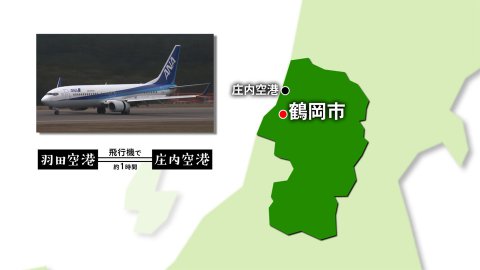 The stage of this trip is castle town, Tsuruoka-shi of Shonai district. We pressed mystery of festival to continue from the Edo era called "festival of simulation".


→Under program video transmission!




Tsuruoka Tenman-gu Shrine
Tsuruoka Tenman-gu Shrine said to have been founded approximately 530 years ago is Shinto shrine which worshiped God "Prince Michizane Sugawara" of study.
It is said that good harvest, talisman against bad luck have benefit only as God of study, and many people visit worship.
●Telephone: 0235-22-3952 (Tsuruoka Tenman-gu Shrine)
●HP: The Yamagata Shonai sightseeing site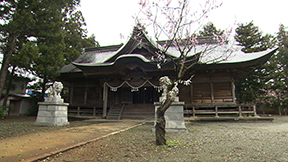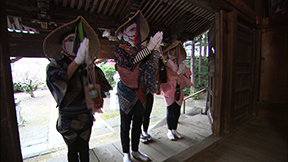 Festival of simulation
We call festival, Tenjin Festival of Tsuruoka Tenman-gu Shrine performed on May 25 popular name "buggaboo Festival" every year.
We wear sedge hat and Japanese towel, kimono, and people dressed like buggaboo parade around town of Tsuruoka with parade,
It is rare festival to treat the audiences of roadside to liquor or juice silently. By legend concerning Prince Michizane Sugawara,
We seem to play the part of buggaboo for the reason of real identity not having to come out.
●Telephone: 0235-25-2111 (Tenjin Festival executive committee)
●HP: Federation of sightseeing in Tsuruoka-shi HP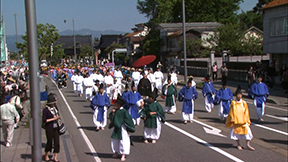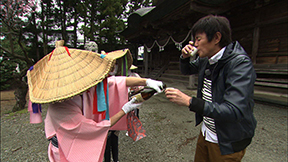 8, Morimo (in the forest bee) store
Historical shop to be founded in the Edo era. We sold home chandleries and supported living of castle town.
It is shop which faced as parade of festival is carried out. There is break space, too and can have discerning large size firing.
●Telephone: 0235-22-2388 (8, Morimo store)
●HP: 8, Morimo store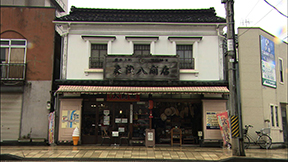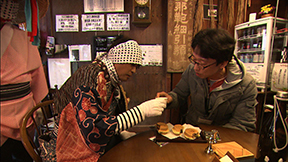 Dish "Shinchaya"
Well-established restaurant founded in the Edo era. In wooden hall full of atmosphere, we can enjoy taste of Tsuruoka tradition while looking at beautiful garden.
Oncorhynchus masou which one of the feasts which are indispensable in spring is Shonai, and is produced. The body is soft, and a good grease appears and,
We bake in hometown and are got close as native district food to put bean jam of sweet soy sauce, and to eat.
●Telephone: 0235-22-0521 (Shinchaya)
●HP: Shinchaya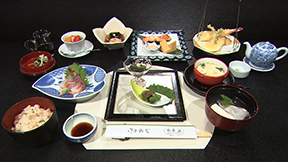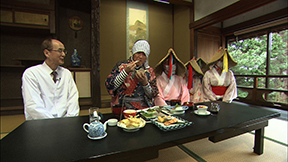 The next time is ...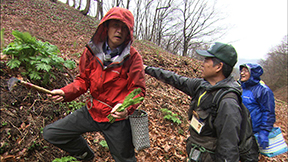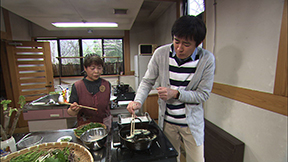 We come in the northern part of Yamagata Prefecture, Kaneyamamachi of Mogami district.
In Kaneyamamachi which is known as town of cedar, we challenge wild plants collecting!
In fun
From Yamagata! Memoirs facebook page of trip
Backstage of topic, photography and program production that we were not able to introduce in program
Program suttafu sends in real time!
Please see in conjunction with program!
●
https://www.facebook.com/yamagatatabiken
2017.04.27: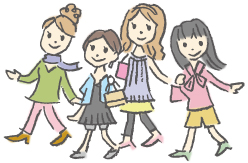 Sightseeing information search
Welcome to the Yamagata Prefecture