2017 Matsu-ga-saki Park (Uesugi Shrine) cherry tree information April 18
Is rain to cloudy weather today, but Temp is approximately 16 degrees
Cherry tree blooms slowly!

We enjoy sakishi and do, but there are more buds in the moat circumference
We are uneven in Thu considerably.
Full bloom is thought to be from about 23rd.

The tomorrow's weather is clouded at rain 1:00
Highest temperature 14 degrees minimum temperature 4 degrees

It seems to sprinkle this week
As it seems to be fine from about 23rd, it seems to become ideal day for perfect cherry blossom viewing!
Please arrive!

2017.04.18:
2017-4-18 Matsu-ga-saki Park no Sakura (Cherry blossoms)
2017-4-18 Matsu-ga-saki Park no Sakura (Cherry blossoms)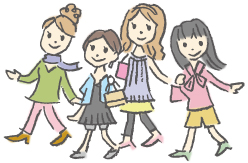 Sightseeing information search
Welcome to the Yamagata Prefecture