We flowered on Matsu-ga-saki Park (Uesugi Shrine) cherry tree information Monday, April 17!
We tell about Uesugi Shrine, Matsu-ga-saki Park no Sakura (Cherry blossoms) information.

Was expectation at the same level as average year this year, but by weather of these past several days
We flowered today!
As state that five or six of them have begun to bloom in standard Thu becomes flowering
We do blossom declaration!

It depends on Temp at full bloom time
About five or six days later
It is in full blossom on April 22, about 23rd
It is expectation saying this.

As we carry out light up at night
Please enjoy.

Today's weather is slightly chilly, but sunny interval shines.
Cloudy weather
Highest temperature 14 degrees
Minimum temperature 9 degrees

The tomorrow's weather
Occasionally cloudy
Highest temperature 20 degrees
Minimum temperature 5 degrees
The Matsu-ga-saki Park
State that 200 cherry trees are in full glory along the moat
Very beautiful. Cherry tree which is reflected in the surface of the water of moat more beauty
We individualize.

When even Okitama may be scenic spot of cherry tree which is eminence, photography spot
We take pride.

Particularly, we put red bridge (hishimonkyo) built over moat
Cherry tree scenery is tasteful and is recommended.
In addition, we dye the surface of the water when cherry tree was scattered
Scenery is very beautiful, too.

Please arrive!
2017.04.17:
2017-4-17 Matsu-ga-saki Park no Sakura (Cherry blossoms)
2017-4-17 Matsu-ga-saki Park no Sakura (Cherry blossoms)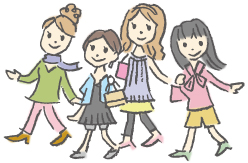 Sightseeing information search
Welcome to the Yamagata Prefecture