[#1202] Trip ~ Nanyo-shi, Nagai-shi (Apr three weeks) of Flower Nagai Line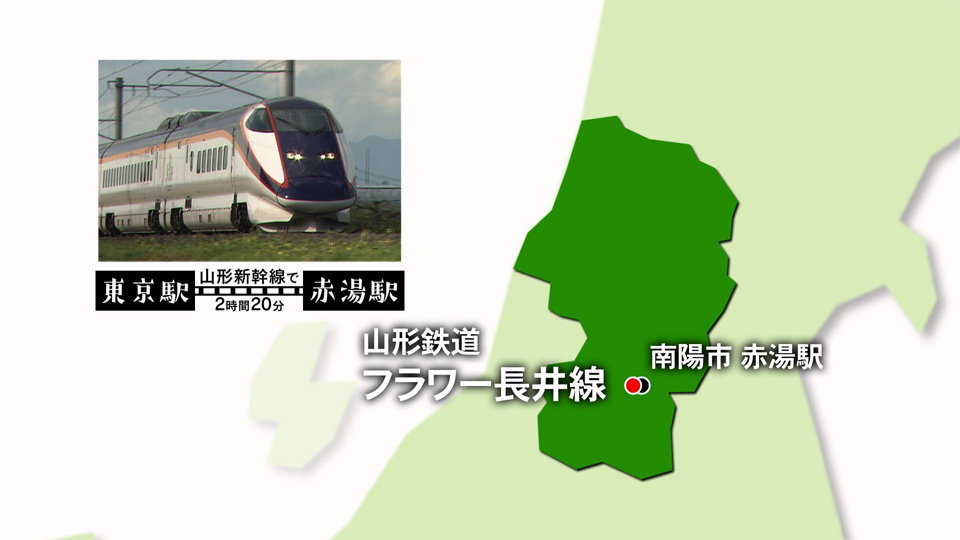 We went round southern part, Nanyo-shi and Nagai-shi of Yamagata Prefecture in trip "Flower Nagai Line" of local railroad this time.



→Under program streaming!



Flower Nagai Line
Local line where Flower Nagai Line links the southern part, Okitama (Okitama) area of Yamagata Prefecture. Looking at flower that we come over, and ensenen is beautiful seasonally
In one featuring that we can do it, the name of train is derived. We can go round famous spots of cherry tree on this Nagai Line in spring.
●Telephone: 0238-88-2002 (Yamagata Railroad)
●HP: Yamagata Railroad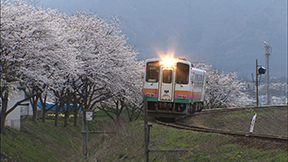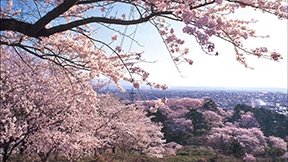 Rabbit stationmaster "motchii"
Popular stationmaster of rabbit becoming popular in Flower Nagai Line. It is stationed in station building of Miyauchi Station of Nanyo-shi.
It was white, and the name seemed to be acquired like rice cake because it was perfectly round. We sell goods in station building.
●Telephone: 0238-88-2002 (Yamagata Railroad)
●HP: Yamagata Railroad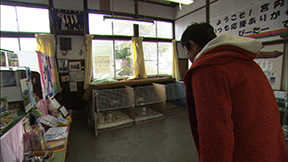 French kitchen restaurant Juin
The neighbor of Nanyo-shi, French restaurant in Nagai-shi. It is ten minutes on foot from Minami-Nagai Station of Flower Nagai Line.
We can taste Yonezawa beef which grew up in local Okitama and full-scale French cuisine which was particular about pork of Okitama, local ingredients including vegetables.
●Telephone: 0238-84-1442 (restaurant Juin)
●HP: Restaurant Juin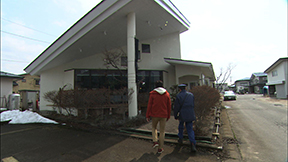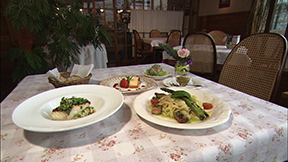 Horse meat ramen steamed meat bun
Popular one of Nagai-shi is Horse meat ramen. It is local food culture to eat roasted pork fillet of Horse meat on ramen.
What was developed when wanted to eat the Horse meat ramen more easily "Horse meat ramen steamed meat bun."
It is unique steamed meat bun clogged up with menma and leek and Horse meat roasted pork fillet and noodles of ramen entirely.
●Telephone: 0238-88-1831 (the sightseeing in Yamagata Nagai station)
●HP: Yamagata Nagai Tourism Office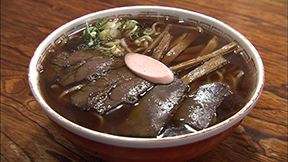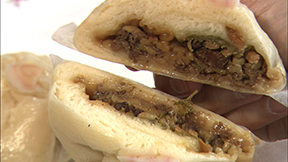 The best Kendama in Japan
Another noted product of Nagai-shi is Kendama. Studio in the city becomes designated factory of association of Kendama approximately 40 years ago, thereafter still
Craftsmen continue making Kendama with handicraft one by one. Kendama amount of production for competition is number one in Japan!
There is open space that can enjoy Kendama in anyone casually in immediate place from Nagai Station on foot and becomes popular among tourists let alone local person.
●Telephone: 070-2016-2509 (Kendama open space spikes)
●HP: Kendama open space spikes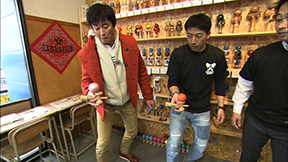 The next time is ...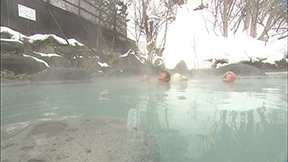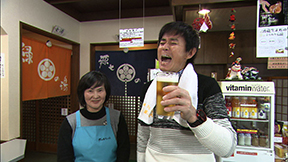 It is trip of visiting hot springs in Yamagata-shi and Kaminoyama-shi!
We enjoy hot spring and visiting bath that superb view can enjoy including public bathhouse loved by local person
In fun
From Yamagata! Memoirs facebook page of trip
Backstage of topic, shooting and program production that we were not able to introduce in program
Program suttafu sends in real time!
Please see in conjunction with program!
●
https://www.facebook.com/yamagatatabiken
2017.04.10: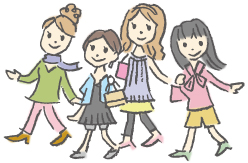 Sightseeing information search
Welcome to the Yamagata Prefecture