Uesugi Museum temporary exhibition "age of civil strife exhibition" 4/29 ~ 6/18 holding!
Temporary exhibition "age of civil strife exhibition -A Century of Dreams-"
Session: April 29 (Sat, celebration) ~ Sunday, June 18
   The first half year: 4/29 (Sat, celebration) ~ Tuesday, May 23
   The latter period: From Thursday, May 25 to Sunday, June 18
※5/5 Children's Day  High school student for free in the small
 All the Sun for free of 5/18 international Museum

Original display of national treasure inside of the capital city outskirts of Kyoto figure screen
From Saturday, April 29 to Sunday, May 28
※We display with permanent construction exhibition room "Uesugi brilliant civilization building"

[Closed] Wednesday, May 24
Opening time from 9:00 to 17:00 (as for the admission until 16:30)
Admission charges public 620 (490) Japanese yen 
    True 250 (200) Japanese yen in the high very much straight 400 (320) Japanese yen small
    ※(groups rate more than 20 in)
    Only as for permanent exhibition and the set
<Host> Yonezawa-shi Uesugi Museum, Yomiuri Shimbun
The support: Nissha Printing


Division or unification.
 We live in the age of civil strife!

 By war to occur successively as for "the age of civil strife" in Japan order
When it was the time when it was greatly confused, we have been imaged.
 However, in late years cultural, this time is economical on chain of islands scale
It came to be thought that we brought crop.
 By the decline of the Muromachi Shogunate Kenshin Uesugi, Shingen Takeda, Motonari Mouri,
Influential daimyos such as Nobunaga Oda come to lay emphasis on fief management,
As a result, culture mature in Kyoto including picture and tea ceremony is various places throughout the chain of islands
Even if we passed, it was dripped and was reproduced as new area culture.
 Of history document, chain of islands conveying figure of state and military commander of battle by book exhibition
We display precious art industrial art object produced in each place in cathedral and are various
On the heels of this time and figure of vigorously live people which showed expanse
masu.
2017.04.05: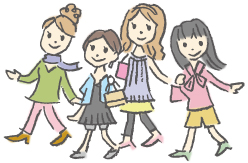 Sightseeing information search
Welcome to the Yamagata Prefecture