The Sagae Doll's Festival
Hina doll beautiful nobly which repeated time.
Modern luxurious, pretty hina doll.
We make use of each venue, characteristic and display.
◆First venue restaurant Jionji◆
Baby of person of ~ daimyo and hina doll exhibition ~ of merchant's family
・We display 400 Delicacy or more from Kyoho to the present age. You can enjoy soba and tempura dear, meal including hina flyer set (reservation required), too.
◆The second venue Furusawa brewing museum◆
Doll's Festival ~ of ~ sake brewery
・It is old liquor brewer and, including young bird of the Furusawas who was safflower merchant once, displays young bird inherited in the city. You can enjoy visit and sake tasting corner of brewing museum, too.
With both venues, you can see during from Friday, March 3 to Sunday, May 7.
In addition, you can see "hina decoration of Yahata in Sagae Hachiman shrine gathering of support venue until Sunday, April 9, too".
Festival executive committee (city Sankurambo sightseeing inside of a section) TEL0237-86-2111 of the inquiry / Sagae four seasons
In our association, we perform sale of [passport absorbed in Yamagata young bird] that discount can admire baby of 12 facilities such as Yamagata-shi or Kahokucho-mura mountain mirage including venue of the Sagae Doll's Festival.
For more details → Association of sightseeing in Sagae-shi product TEL0237-86-8866
2017.03.08: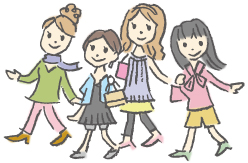 Sightseeing information search
Welcome to the Yamagata Prefecture