We want you to see once! It is baby of Shirataka (again and again)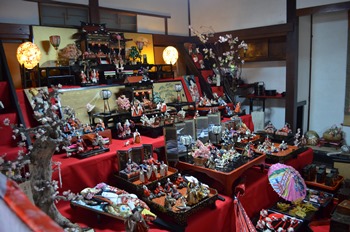 Everybody hello! It became Mar, and it became a lot warm, and snowy quantity decreased remarkably, too. By the way, today is the Doll's Festival. The Girl's Festival. It is festival of girl. Of course, for the Dolls' Festival to give glory to in hope of growth of child, there are various kinds. Ayu Ja-ya Tea House which "seven steps of gorgeous young birds" "young bird of the valuable Edo era" "deep Yamawa paper doll of kind warmth" does not look at which we introduced earlier, please go to visit by all means.
Hina doll and kilt friends flower sanniyorutsurushibinadesu of clay idol that it displays at low dining table young bird and Arato Station of texture village Land (Orion) to introduce this time.
Building of texture village Land (Orion) removes and builds a part of the rough grindstone hotel in front of Arato Station in old days, and atmosphere is plentiful from entrance. Including low dining table young bird which we put on low dining table, there are showpieces which we see and meet, and there is such as many young birds, thing about cherry tree a lot.
It is small one by one, but we see screen and speculation, work of light using Fukayama Japanese paper as well as young bird and meet and are plentiful fantastically even if we take many expressiveness and variations, good point, anything of state of preservation. We can enjoy for a long time from average year this year as you seem to be able to see during cherry tree flowering. It overflows with thing which is very valuable, and is rare.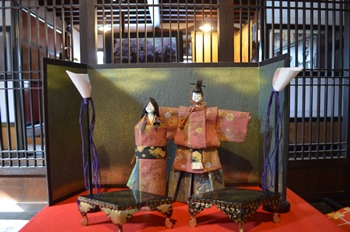 Children's standing doll performs meeting.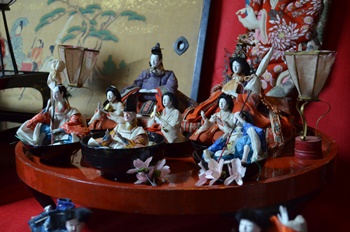 Texture village Land (Orion) 
We display from March through the end of April (until season of cherry blossoms) ※Prior reservation is necessary. You can see from the afternoon.
Address: 986, Aratokou, Shirataka-machi (near Shirataka-machi government office)
Telephone: 0238-85-3663
Handmade fledgling of "kilt friends flower" welcomes when we enter Arato Station museum. As for the young bird which is kind to basic tone in bloom and kana with red, feeling feels at ease very fantastically. In addition, spoil the very rare clay idol cause and is displayed if better. It seems to be much and can look at interesting thing which adhered to old life as well as young bird even if you see the number of the collection of clay idol nationwide.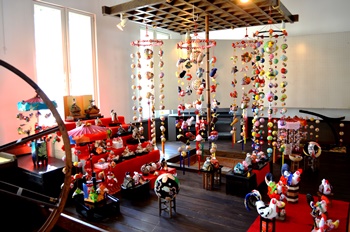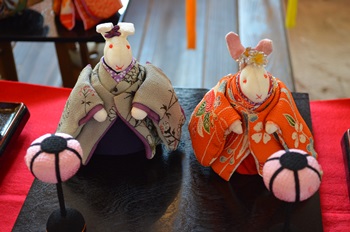 As for the so pretty fledgling♪
Hina corridor nigozatteogoyaine of Shirataka
2017.03.03: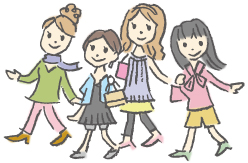 Sightseeing information search
Welcome to the Yamagata Prefecture