[#1199] Trip ~ Tsuruoka-shi (February four weeks) around Shonai young bird highway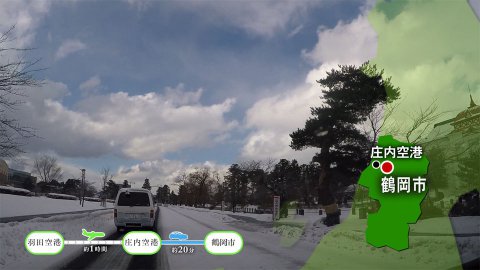 One hour by air only from Haneda Airport to Shonai Airport. It is approximately 20 minutes by car from there to Tsuruoka-shi.
Tsuruoka-shi prospers as castle town of the Shonai feudal lord, Sakais; in the Edo era by goods-carrying merchant ship or daimyo's alternate-year residence in Tokyo
Various culture was brought from Kyoto and Osaka. One of the representative things is doll.


→Under program video transmission!




Tsuruoka Hina doll story
A lot of historical dolls which have been inherited are left in old family or facility in Tsuruoka-shi from generation to generation.
Displaying the doll, and being released "Tsuruoka young bird story." Is from March 1 to April 3 during period; eight places of young bird circumference
We can enjoy.
●Telephone: 0235-25-2111 (federation of sightseeing in Tsuruoka-shi)
●HP: Federation of sightseeing in Tsuruoka-shi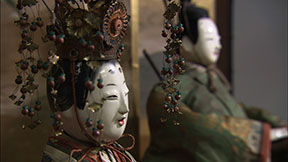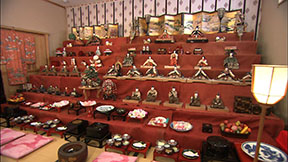 Shonai Shrine
Shonai Shrine is built to main enclosure trace of Tsurugaoka castle in 1877; as God of kaiummanekifuku, my wife harmony, industrial prosperity
We collect faith. In one of the meeting places of Tsuruoka young bird story, it reaches now here from the Edo era more than 200 years ago
We can see many precious dolls including Kokin Hina Doll and having a Court post young bird.
●Telephone: 0235-22-8100 (Shonai Shrine)
●HP: Shonai Shrine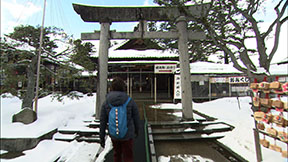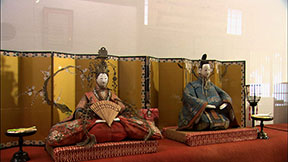 Experience made with cake for the Dolls' Festival
During period of Tsuruoka young bird story, we can have an experience made with traditional cake for the Dolls' Festival. Cake for the Dolls' Festival of Tsuruoka came from Kyoto
Is told that work out, and cakes such as drills developed, and knead adzuki bean and sugar, rice cake powder; and vegetables and fruit, Thailand of mascot
It is soft fresh sweet which we modelled.
●Telephone: 0235-25-2111 (federation of sightseeing in Tsuruoka-shi)
●HP: Federation of sightseeing in Tsuruoka-shi HP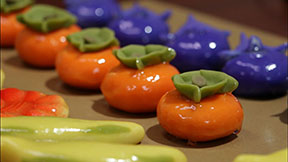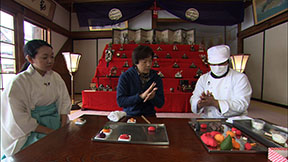 The domain of Shonai shiruketchaano
Chef Italian of Tsuruoka, light meal which Masayuki Okuda produced, shop of cafe. Maine "soup" of Shonai district.
There is much soup delicious throughout the year including spring Moso-jiru and winter Dongara-jiru in the delicious Wed and Shonai district blessed with ingredients.
At this time of young bird, we can have young bird low dining table of seafood soup seasoned with salt of sea bream. And, within striking distance of shop, it is one of the meeting places of young bird story
There is "Chido Museum, too".
●Telephone: 0235-24-3632 (The domain of Shonai shiruketchaano)
●HP: Chido Museum HP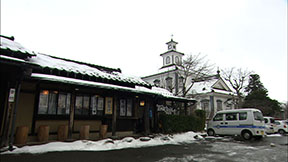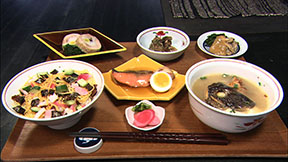 Atsumi Onsen
There is Atsumi Onsen in place for approximately 30 minutes by car from the Tsuruoka city in hot spring resort at prefectural border with Niigata.
We are known as outstanding excellent hot water in Yamagata Prefecture continuing from the Edo era. Doll is displayed at spa hotel and mall of Atsumi Onsen
We can enjoy young bird circulation.
●Telephone: 0235-43-3547 (Atsumi Tourism Association)
●HP: Atsumi Tourism Association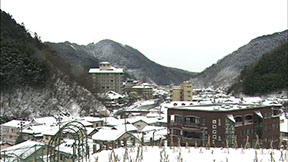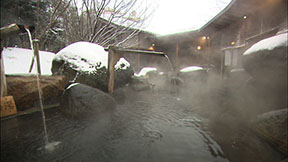 mankokuoku (bankokuya)
Well-established inn which follows from the Edo era. Hot spring is flowing constantly from the source and there are garden outdoor baths and, at pure Japanese-style hotel of sukiya style, spends time relaxedly
There is thing. We can have the best breakfast in Japan here. Rock paste of Shonai local in brand-name rice, Tsuya-hime of Yamagata Prefecture
Boiled rice in tea which we rode. We use quality sake brewed from the finest rice of what and Tsuya-hime for secret ingredient of soup stock. And Seoul food Imoni of citizens of Yamagata,
We can enjoy pickling in vinegar of red turnip of Atsumi of traditional vegetables and taste of Yamagata.
●Telephone: 0235-43-3333 (mankokuoku)
●HP: mankokuoku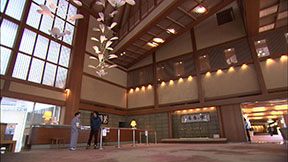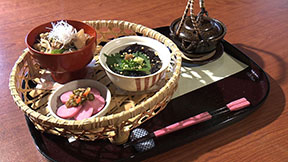 We call for an encore on the next time and broadcast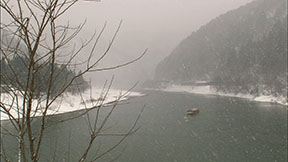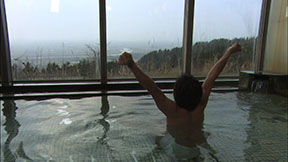 We see off, "we take a trip to winter Mogami-kyo Gorge" that we broadcasted in Jan.
From Yamagata! Memoirs facebook page of trip
Backstage of topic, photography and program production that we were not able to introduce in program
Program suttafu sends in real time!
Please see in conjunction with program!
●
https://www.facebook.com/yamagatatabiken
2017.02.17: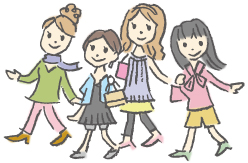 Sightseeing information search
Welcome to the Yamagata Prefecture