Asahi Shizenkan Local sake Festival of 3/8 Friday Asahi ※It was finished※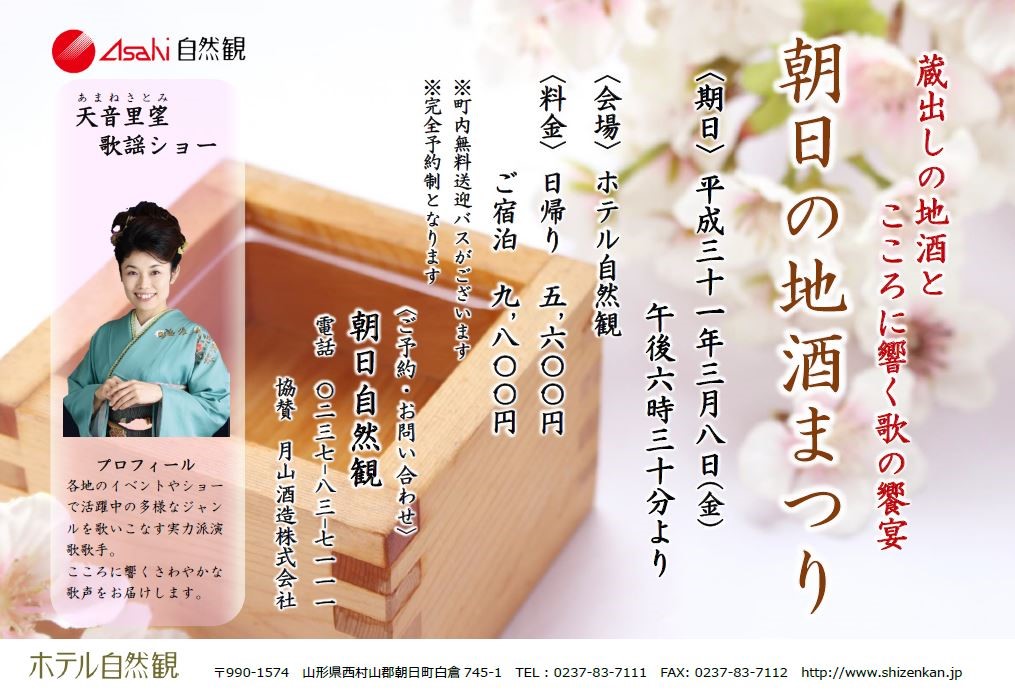 "Local sake Festival of Asahi" is held with outlook on Asahi nature.
Please thoroughly enjoy local sake of getting out Kura made with historical Suzuki brewing founded in Edo period carefully to one's heart's content.
For refreshing singing voice to meet ability group enka ballad singer "sky sound village wish", and to affect heart,
We prepare dish in conformity to sake.
◇From date and time Friday, March 8, 2019 6:30 p.m.
◇Place hotel natural view large hall
◇Rate accommodation 9,800 yen one-day 5,600 yen
※As you finish acceptance as soon as it becomes capacity, apply early.
[Details & inquiry]
Please confirm outlook on Asahi nature HP.
2019.02.06: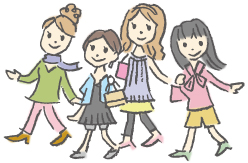 Sightseeing information search
Welcome to the Yamagata Prefecture