(again) [#1198] Yamagata Winterreise ~ Oishida-machi, Obanazawa-shi (Feb three weeks)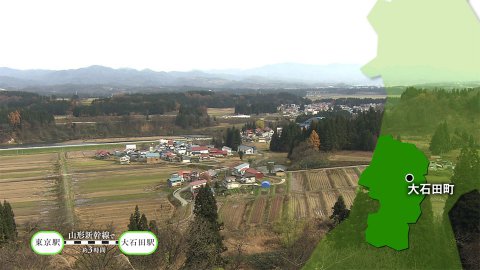 We arrive at Oishida-machi by the Yamagata Shinkansen from Tokyo Station in approximately three time.
Oishida-machi is town which prospered as way station of Mogami River water transportation in the Edo era; the present as town of side
We are known.


→Under program video transmission!




Side Yoshimine (kippo)
It is the private house-like owner of a noodle shop in place for approximately ten minutes by car from station. Using buckwheat flour from hometown have just finished sawing,
We establish and can taste side having just finished boiling. In addition, we can have "nigiribatto" here only in winter.
With "nigiribatto," we grasped buckwheat flour which we kneaded well by hand and boiled. Chicken and Japanese radish, carrot entered
It is native district food to eat with soup of soy sauce taste.
●Telephone: 0237-35-4839 (side Yoshimine)
●HP: Side Yoshimine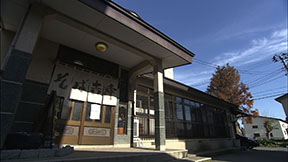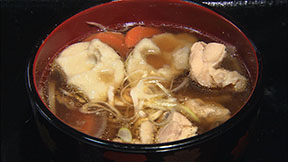 Jinengo kiln (jinengogama)
Pottery which assumes school building of elementary school which became closing a school from Oishida Station for approximately 20 minutes studio. Takahashi who runs studio
It is ceramist who produces bath of rare earthenware in the whole country. Here other than visit of gallery,
We can do ceramic art experience.
●Telephone: 0237-35-3995 (Jinengo kiln)
●HP: Jinengo kiln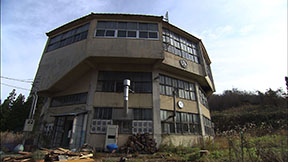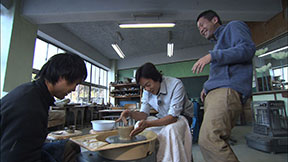 Ginzan Hot Springs
The neighbor of Oishida-machi, Ginzan Hot Springs in Obanazawa-shi are excellent hot water representing Tohoku ticking away history from the Edo era for open hot water 400 years.
Wooden inn built in the Showa era in the Taisho era ranges, and snow scene of hot-spring resort in the future is one of the highlight. From Oishida Station
Bonnet-like nostalgic bus is operated, too.
●Telephone: 0237-28-3933 (the Ginzan Hot Springs information desk)
●HP: Ginzan Hot Springs official site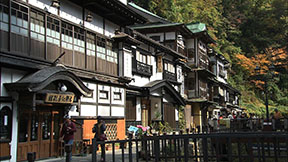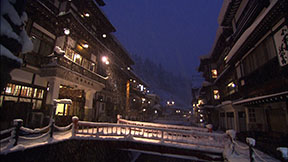 Hotel "silver mountain cottage" of senkyo
At hotel which is proud of first-rate scale in Ginzan Hot Springs, we can spend unhurried time in calm atmosphere of the sum.
From open-air bath full of open feeling, we can enjoy seasonal scenery.
●Telephone: 0237-28-2322 (hotel "silver mountain cottage" of senkyo)
●HP: Hotel "silver mountain cottage" of senkyo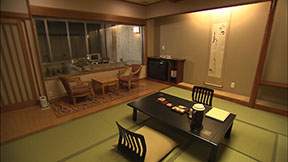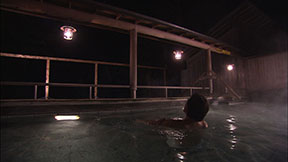 The next time is ...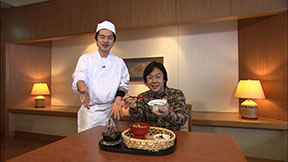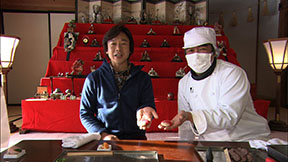 Tsuruoka-shi is stage of trip! Events of the Doll's Festival that made an elaborate plans is held from now on in each place in Yamagata Prefecture.
We experienced the making of cake for the Dolls' Festival which came to Tsuruoka and had the best breakfast in Japan more in inn of Atsumi Onsen!
For sozoo pleasure
From Yamagata! Memoirs facebook page of trip
Backstage of topic, photography and program production that we were not able to introduce in program
Program suttafu sends in real time!
Please see in conjunction with program!
●
https://www.facebook.com/yamagatatabiken
2017.02.09: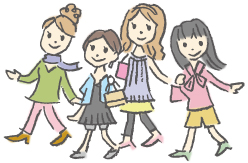 Sightseeing information search
Welcome to the Yamagata Prefecture