[#1196] ~ Yamagata-shi (Feb one week) that takes a trip to winter Zao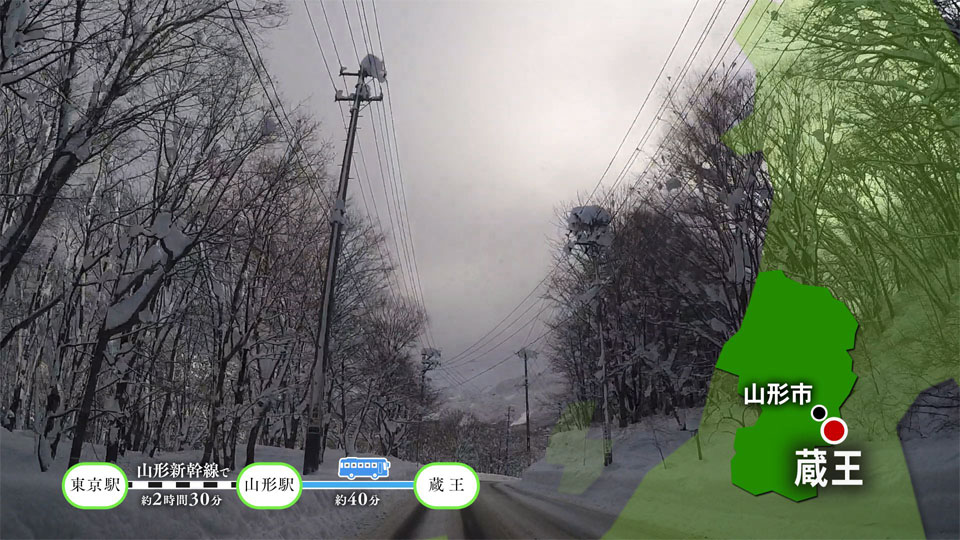 It is Yamagata Station by the Yamagata Shinkansen from Tokyo Station in approximately two and a half hours. It is quite 40 minutes to climb mountain path by bus from there
We arrive in Zao Hot Spring ski resort. Zao Hot Spring ski resort is Snow resort largest in Tohoku located at the prefectural border with Miyagi.


→Under program streaming!


Zao Onsen Ski Area
As for here Zao Hot Spring ski resort, there are 14 terrible slopes for change to be able to enjoy by powder snow excellent at nature of the snow,
We can enjoy ski and snowboarding from beginner to senior to one's heart's content.
●Telephone: 023-694-9328 (Association of Zao Hot Springs Tourism)
●HP: Zao Onsen Tourism Association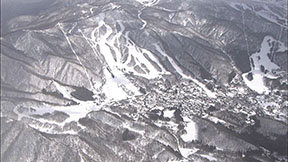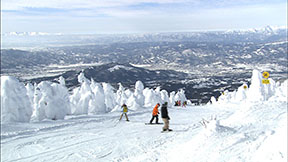 Juhyo tree (tree rime)
Juhyo tree (tree rime) is natural phenomenon that is globally rare. Snow and drop of water carried by northwest periodic wind hit Thu of Abies mariesii
We were frozen hard and were able to do it. Here Zao is known as the most beautiful Juhyo tree (tree rime) above all without seeing only with copy of the Tohoku district.
We can perform trekking of this Juhyo tree (tree rime) Hara by guidance of guide.
●Telephone: 023-694-9328 (Association of Zao Hot Springs Tourism)
●HP: Zao Onsen Tourism Association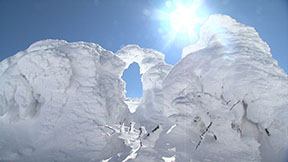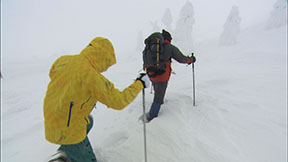 Flowers of sulphur teahouse "hot water of new Court Security Office"
There is excellent hot water "Zao Hot Springs" of Yamagata Prefecture within striking distance of skiing area. Hot water of 8,700 tons a day gushes out
It is hot spring in the prefecture with much quantity of water. One-day spa facility where hot water of new Court Security Office served as restaurant, Sat from place.
Outdoor bath while we look at snow is particular.
●Telephone: 023-693-1212 (hot water of new Court Security Office)
●HP: Hot water of new Court Security Office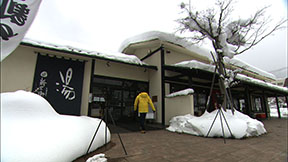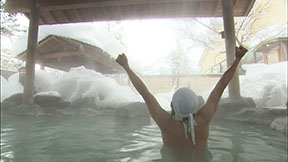 Cattle appraiser (bakurou) pan
Noted product pan of Zao. Vegetables that we sell horse, and "cattle appraiser" is buying merchants doing, and Japanese radish and chicken, the others are various in iron pan in the Edo era
It is said to be opening we stew, and to have eaten. In Zao, we add ball konjac or taro of specialty of Yamagata and arrange
It has been got close as popular pan for approximately 30 years.
●Telephone: 023-693-1212 (hot water of new Court Security Office)
●HP: Hot water of new Court Security Office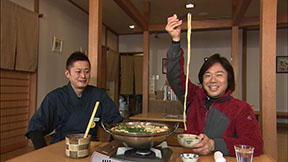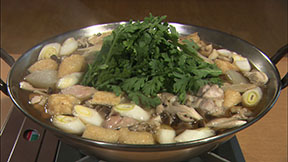 The next time is ...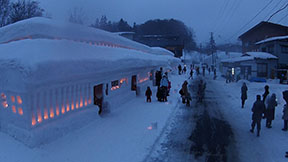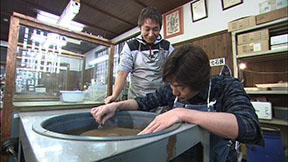 Heavy snowfall place, Nishikawa-machi are stages of trip! Snowy Events which is held in Feb every year
We introduce way of enjoying of "light of Yukihatago"
In addition, it is challenged work experience using stone called agate which became precious now
In fun
From Yamagata! Memoirs facebook page of trip
Backstage of topic, shooting and program production that we were not able to introduce in program
Program suttafu sends in real time!
Please see in conjunction with program!
●
https://www.facebook.com/yamagatatabiken
2017.01.27: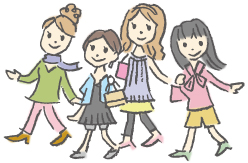 Sightseeing information search
Welcome to the Yamagata Prefecture