[#1195] Winter Yamagata warm trip ~ Sagae-shi, Oe-machi (Jan four weeks)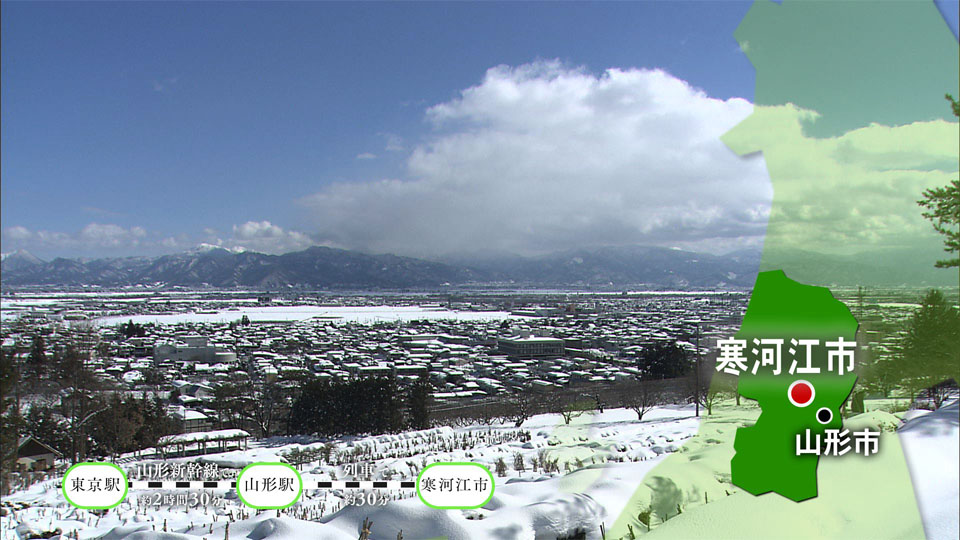 It is Yamagata-shi by the Yamagata Shinkansen from Tokyo Station in approximately two and a half hours.
We change to JR Aterazawa Line from there and are arrival in Sagae-shi in approximately 30 minutes.
Sagae-shi is full of tourists of cherry hunting at production center of the leading fruit in the prefecture in early summer.


→Under program streaming!



Yamagata Snow Festival:
Winter festival that is held in Mogami River oldness and multi-purpose park of Sagae-shi. Snowy snow image big in Events which began in last year
Display of fireworks during illuminations and snow is carried out at snow-see viewing bystreet where taste of delicious Yamagata gathers and night, too.
In Events to be able to enjoy in anyone from adult to child, holding is three days from February 3 to 5th.
●Telephone: 023-630-2371 (Snow Festival executive committee)
●HP: Yamagata snow Festival formula HP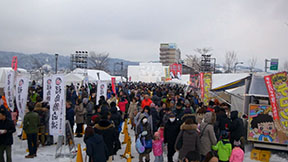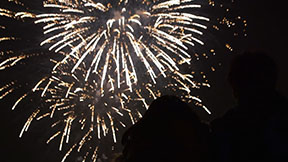 Ramen taste next way (we come, and how about horse mackerel)
Popular ramen restaurant of Sagae-shi that opens a store in snow-see viewing bystreet of snow Festival. Because we ran rotisserie from generation to generation
Menu with feelings equals meat. Beef sinew and original miso that we stewed winter-limited meat miso ramen slowly and carefully
It is one cup of gentle taste that was combined.
●Telephone: 0237-83-5538 (taste next way)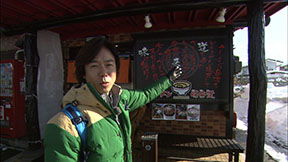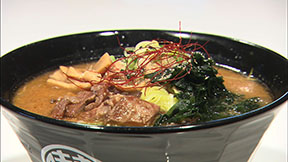 Strawberry picking during snow
One of the winter pleasure of Sagae is sightseeing strawberry garden. We can taste strawberry having just finished picking off the first page in house wrapped up by snow.
4 kinds, 50,000 strawberries are cultivated at this garden and are served unlimitedly for 30 minutes. There seem to be in particular many sweet strawberries at this cold time.
●Telephone: 0237-86-8866 (association of sightseeing in Sagae-shi product)
●HP: Association of sightseeing in Sagae-shi product HP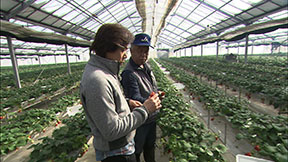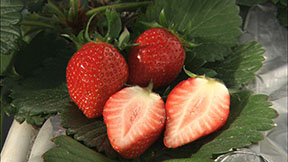 Terume-Hakuryou (vomiting Ryo) Kenko Onsen-kan
The neighbor of Sagae-shi, popular one-day spa facility in Oe-machi. 330,000 people a year visit a lot of fans from the prefecture outside.
Characteristic garimasu where we are known as rare highly-concentrated spring quality nationwide, and color of hot water turns into by the Sun. There are inside bath and open-air,
Direction of light using LED light is carried out in open-air bath, too.
●Telephone: 0237-83-4126 (Terume-Hakuryou)
●HP: Oe Town Sightseeing Product Association HP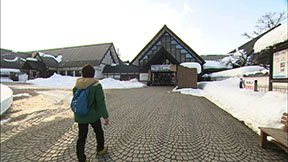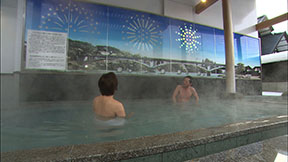 The next time…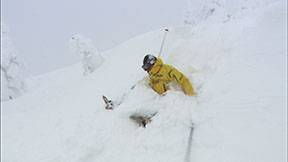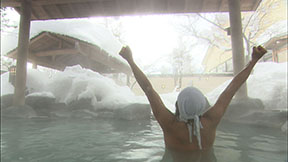 Zao of Yamagata-shi is stage of trip! We challenge trekking of Juhyo tree (tree rime) Hara in snowshoe?
And cool body is warm with hot spring and noted product pan
In fun
From Yamagata! Memoirs facebook page of trip
Backstage of topic, shooting and program production that we were not able to introduce in program
Program suttafu sends in real time!
Please see in conjunction with program!
●
https://www.facebook.com/yamagatatabiken
2017.01.21: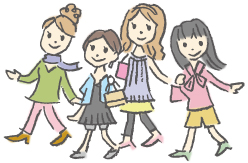 Sightseeing information search
Welcome to the Yamagata Prefecture