~ Yonezawa-shi (Dec three weeks) that takes a trip to Onogawa hot-spring village (again) [#1191]



It is Yonezawa-shi by the Yamagata Shinkansen from Tokyo Station in two hours.
It is arrival in Onogawa Onsen if we run by car from station for approximately 20 minutes.

→Under program streaming!


Uesugi Jinja Shrine
It is Uesugi Shrine that is in one "Matsu-ga-saki Park" of tourist attraction of Yonezawa. We worship Prince Kenshin Uesugi,
It is said that there is benefit of the request for kaiummanekifuku, place accomplishment and is full of many worshipers.
●Telephone: 0238-22-5111 (Yonezawa City Tourism Division)
●HP: Sightseeing in Yonezawa navigator HP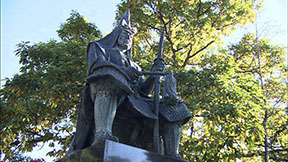 Onogawa Onsen
It is hot spring resort with the history of 1200 called back room of Yonezawa. Onono Komachi soaks in this hot spring
There is legend that healed illness, and the name of hot spring is derived. Salt and sulfur were included
It is right Bihada-no-Yu.
●Telephone: 0238-32-2740 (Onogawa Onsen inn association)
●HP: Onogawa Hot Springs Sightseeing Council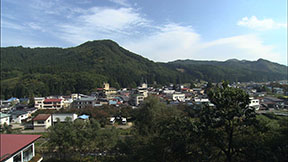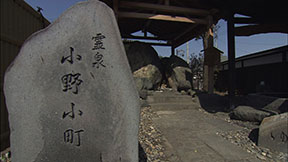 Radium egg
It is popular hot spring egg of Onogawa Onsen. Because radium is included in ingredient of hot water abundantly
We are called in this way. We purchase egg in shop of hot-spring resort, and there is experience to make by oneself using the source in the outside.
Because preservation works at normal temperature for approximately three weeks, it is very popular as Gifts.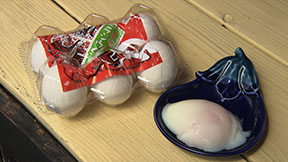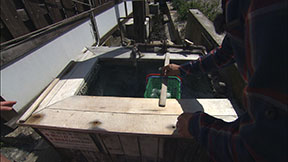 Soybean milk ice-cream cone
Popular sweets of tofu maker in hot-spring resort! Sweetness that fully used soybean "secret bean" from the prefecture is modest
Taste of adult. Flavor of bean which seems to just totally eat tofu spreads if we eat a mouthful.
There seem to be many people who eat while soaking in footbath.
●Telephone: 0238-32-2408 (Sato tofu maker)
●HP: Sato tofu maker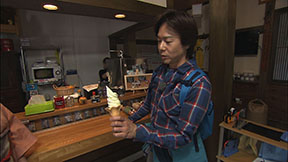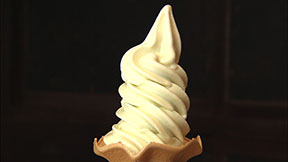 Village "ivy" of top (top)
Well-established bare wood toy shop called founding 1913. In Yonezawa-shi, amount of production of top of Thu is number one in Japan, here still craftsman
We make top with handicraft one by one. There are approximately 100 kinds of rare tops and toys in shop.
●Telephone: 0238-32-2805 (ivy and product)
●HP: Ivy and product HP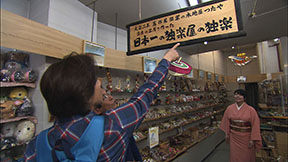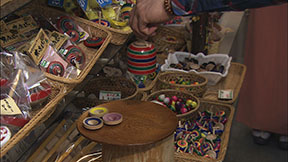 Excellent hot spring inn "Azuma-so"
It is accommodation flowing constantly from the source in the depths of hot-spring resort. We can overlook Azuma mountain range and Onogawa Onsen
We can thoroughly enjoy seasonal dishes using local ingredients.
●Telephone: 0238-32-2311 (Azuma-so)
●HP: Azuma-so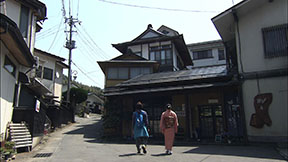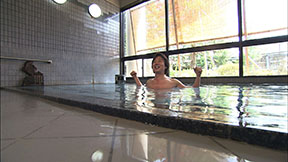 The next time is ...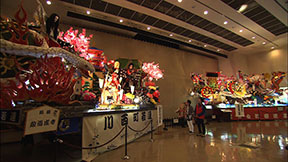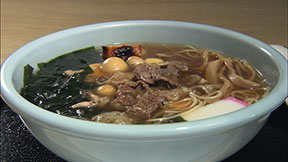 Shinjo-shi is stage of trip! We see festival car of Shinjyo Festival registered with Intangible Cultural Heritage of the UNESCO!
Besides, it is eating a food with great relish to noted product of Shinjo-shi, ramen acting as go-between!
In fun
From Yamagata! Memoirs facebook page of trip
Backstage of topic, shooting and program production that we were not able to introduce in program
Program suttafu sends in real time!
Please see in conjunction with program!
●
https://www.facebook.com/yamagatatabiken
2016.12.06: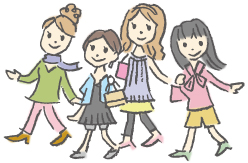 Sightseeing information search
Welcome to the Yamagata Prefecture