[#1189] ~ Yonezawa-shi (Dec one week) that takes a trip to winter Yonezawa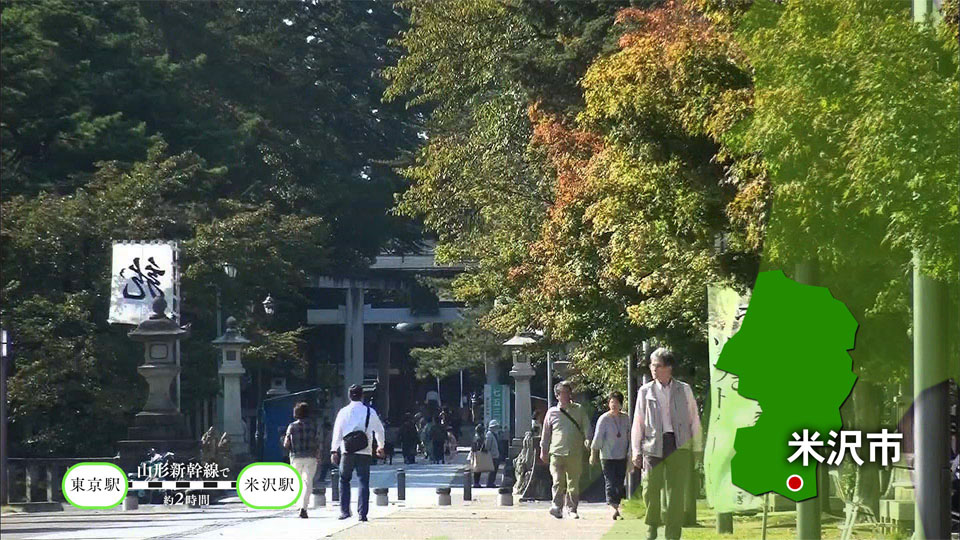 We arrive in Yonezawa-shi by the Yamagata Shinkansen from Tokyo Station in approximately two hours.
Yonezawa-shi is noble family of war-torn country, castle town of person of Uesugi. And even if, speaking of Yonezawa, say anything; "Yonezawa beef."
It is Matsusaka, Kobe and one of regular mbu Japan's three biggest Japanese beef.


→Under program streaming!



Yonezawa cow DINING bekoya
Shop which is nearby, and can taste Yonezawa beef in old folk house-like calm atmosphere from JR Yonezawa Station.
Even if recommendation is called anything; sukiyaki. To have you eat delicious meat here
We cut meat into pieces after we receive orders.
●Telephone: 0238-24-2788 (Yonezawa cow DINING bekoya)
●HP: Yonezawa cow DINING bekoya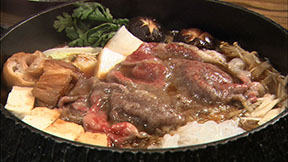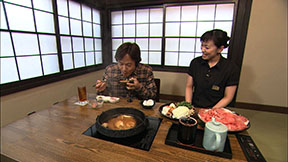 Yonezawa textile
What Uesugi Lord Yozan of Yonezawa feudal lord recommended for finance reform of feudal clan in the Edo era does Yonezawa textile by opening.
There are still some weavers in the city and, with 100% of silk, inherit the traditional handwoven skill.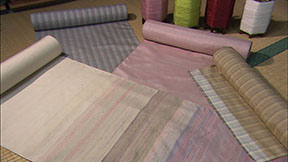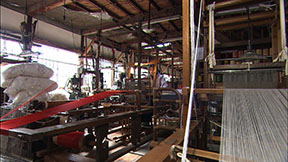 Orie person of another world building (we cannot go down we do not untie)
It is shop which weaver inheriting tradition of Yonezawa textile opens. We touch on seeing Yonezawa textile and can actually observe the hall.
There is experience of puppetry using the eyebrows becoming raw materials of weaving thread here.
●Telephone: 0238-24-5945 (Orie person of another world building)
●HP: Orie person of another world building blog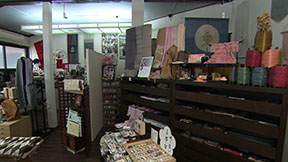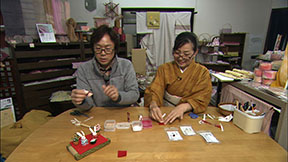 ufuufugaden
Cafe which is specialized in egg which local egg person runs by car from the Yonezawa city for approximately ten minutes.
We can have original cafe menu using the egg let alone sale such as raw eggs in shop.
Recommendation is this pancake.
●Telephone: 0238-39-4040 (ufuufugaden)
●HP: ufuufugaden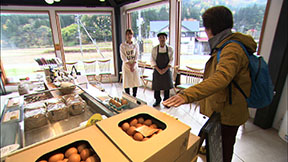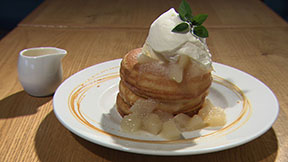 The next time is ...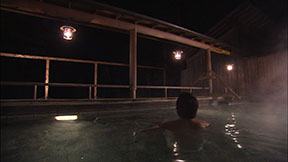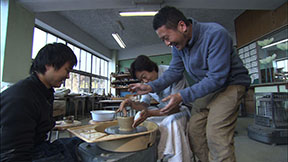 Oishida-machi and Obanazawa-shi are the stage of trip!
We experience ceramic art in quest of pottery of ceramic art using school building of elementary school closed down
It is also ... to Ginzan Hot Springs at night.
In fun
From Yamagata! Memoirs facebook page of trip
Backstage of topic, shooting and program production that we were not able to introduce in program
Program suttafu sends in real time!
Please see in conjunction with program!
●
https://www.facebook.com/yamagatatabiken
2016.11.24: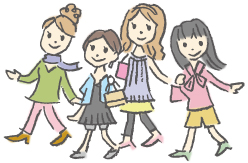 Sightseeing information search
Welcome to the Yamagata Prefecture