[#1188] ~ Kaminoyama-shi (Nov four weeks) that takes a trip to Kaminoyama Hot Spring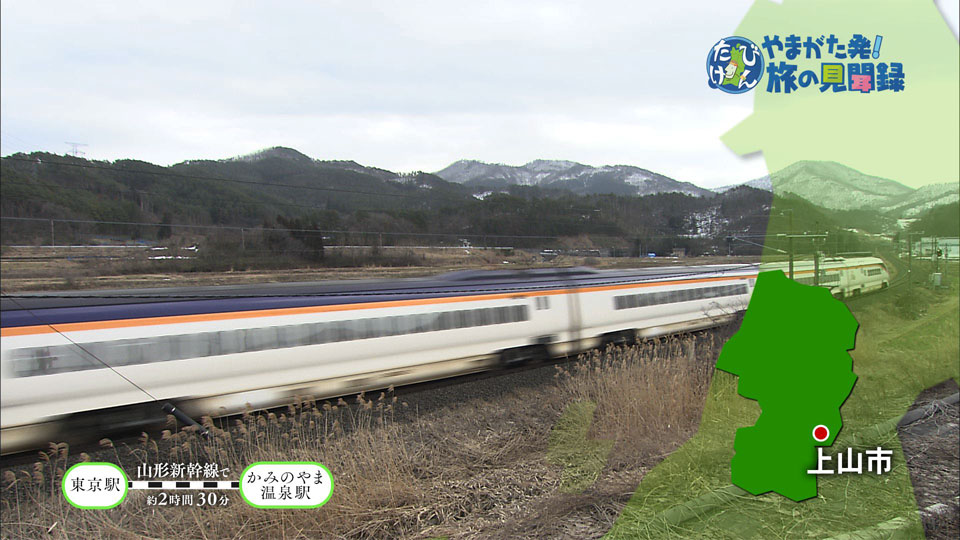 We arrive in Kaminoyama-shi by the Yamagata Shinkansen from Tokyo Station in approximately two hours 30 minutes.
Ueyama is town of "hot spring" and hot water as we arrive for station name of JR. It is the leading excellent bath in Yamagata Prefecture.


→Under program streaming!



Kaminoyama Hot Spring
Kaminoyama Hot Spring which we made open hot water in the Muromachi era is excellent hot water which prospered for one of Ou Sanraku volost.
Hot spring is in five districts in the city and is called "Kaminoyama Hot Spring" collectively.
●Telephone: 023-672-0839 (Kaminoyama City Food Association)
●HP: Sightseeing product association of Kaminoyama-shi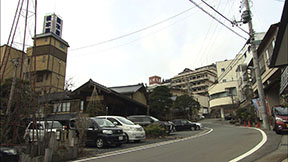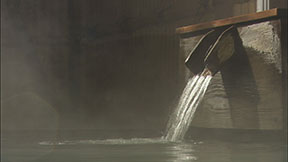 Hot water public bathhouse of shinchotsuru
In Kaminoyama-shi, there are five public bathhouses loved for a long time by local people.
Bathing charges are all 150 yen. This public bathhouse spreads out from the Meiji era, and spring quality is alkalescent
atatamarino hot water. Furthermore, it is said to be Bihada-no-Yu to promote metabolism of skin.
●Telephone: 023-672-0782 (hot water public bathhouse of shinchotsuru)
●HP: Kaminoyama City Food Association HP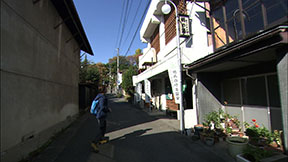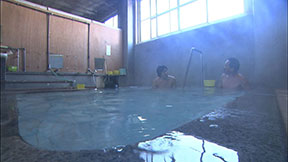 The 15 shop head office
Founding 1913, well-established Japanese-Western style confectionary. Let alone hot spring steamed bun which is indispensable in hot spring resort,
Confectioneries such as cheesecake or madeleine are popular shops, too. We can have an experience made with Japanese sweet if we make a reservation here.
●Telephone: 023-672-0169 (the 15 shop head office)
●HP: Kaminoyama City Food Association HP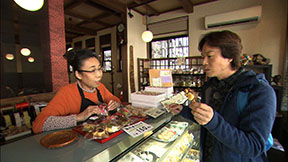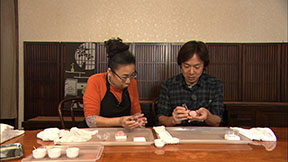 Accommodation "pond of Mon" of gleam of full-blown cherry blossoms in the dark
Hot-spring hotel which is Japanese modern of fantastic atmosphere that assumed flower and light concept. It is all small accommodations of 18
Discerning accommodation different in interior or furniture every room. When is popular with women in particular, and it gets dark; in open-air bath
Candle is floated.
●Telephone: 023-672-2025 (accommodation "pond of Mon" of gleam of full-blown cherry blossoms in the dark)
●HP: Accommodation "pond of Mon" of gleam of full-blown cherry blossoms in the dark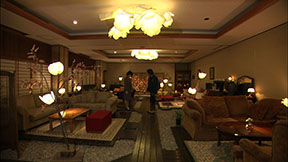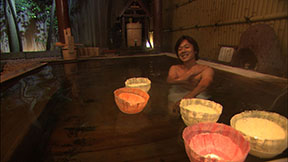 The next time is ...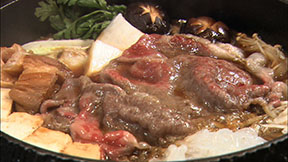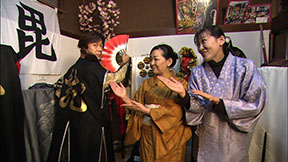 Yonezawa-shi is stage of trip! Speaking of thing on behalf of Yonezawa, it is Yonezawa beef!
And we visit studios of the U.S. texture inherited ceaselessly.
Don't miss it!
From Yamagata! Memoirs facebook page of trip
Backstage of topic, shooting and program production that we were not able to introduce in program
Program suttafu sends in real time!
Please see in conjunction with program!
●
https://www.facebook.com/yamagatatabiken
2016.11.18: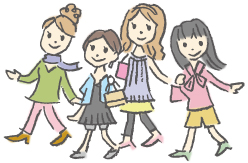 Sightseeing information search
Welcome to the Yamagata Prefecture