Okitama sightseeing contents production about recruitment of duties supplier choice proposal participants
As we raise plan suggestion in Yamagata Okitama sightseeing meeting according to next (1) ~ (4), we will tell. Details, please identify notification every offer item, the conduct point, specifications.
(as offer becomes independent each, please be careful)
(1) "Digital photophotography" duties trust
・Notification (PDF, 91kB)
・The plan suggestion competition conduct point (PDF, 149kB)
・Duties trust specifications (PDF, 161kB)
・Application style first ~ 3 (ZIP, 32kB)
(2) "Mountains hot spring trail video" production duties trust
・Notification (PDF, 96kB)
・The plan suggestion competition conduct point (PDF, 152kB)
・Duties trust specifications (PDF, 161kB)
・Application style first ~ 3 (ZIP, 32kB)
・Answer to question
 For September 7, 2016  
(3) "Okitama area PR picture" production duties trust
・Notification (PDF, 95kB)
・The plan suggestion competition conduct point (PDF, 150kB)
・Duties trust specifications (PDF, 115kB)
・Application style first ~ 3 (ZIP, 32kB)
・Answer to question
(4) "Multilingual tour guide book" (paper medium and digital book) production duties trust
・Notification (PDF, 97kB)
・The plan suggestion competition conduct point (PDF, 151kB)
・Duties trust specifications (PDF, 111kB)
・Application style first ~ 3 (ZIP, 32kB)
・Answer to question
 For September 7, 2016

[common matter]
Both offer items are as follows.
Deadline for 1 presentation, place and method
It is 5:15 on the afternoon of Friday, September 9, 2016 such as participation applications
It is 5:15 on the afternoon of Thursday, September 15, 2016 such as plan proposals
By presentation method bringing or mail (you must arrive by deadline for presentation), please submit to the following charge bureau.
Holding (conduct of presentation and examination) of 2 plan examination committees
Tuesday, September 20, 2016 (plan)
※We notify plan proposer of time and place separately.
3 charge bureaus
The Yamagata Okitama sightseeing meeting secretariat
(sightseeing in Yamagata Prefecture Okitama synthesis branch industry Economic Department local industrial economic section promotion room)
Address: 〒 992-0012 7-1-50, Kanaike, Yonezawa-shi (prefecture Okitama synthesis branch the third floor)
Telephone: 0238-26-6046
FAX: 0238-26-6047
2016.09.02: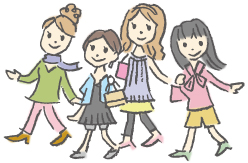 Sightseeing information search
Welcome to the Yamagata Prefecture