Sagae photo contest
"Village Sagae photo contest of the best Sankurambo in Japan" can apply for not only festival and entertainment culture but also scenery such as nature and cityscape food of Sagae.
Work chosen as the highest award, award for excellence is used as *zaishashin such as sightseeing PR of Sagae!
It is held with four branches of (from December to February) in winter in autumn (from September to November) in the summer (from June to August) in spring (from March to May).
Application period is from Tuesday, September 1, 2020 to Saturday, March 6, 2021
For more details → http://sagae-photocontest.wixsite.com/sagae-photocontest
※If work which is not shooting is targeted for application this year, we do by cancellation such as Events or scale reduction under the influence of new coronavirus.
Association of reference/Sagae-shi sightseeing product TEL0237-86-8866
2020.11.19: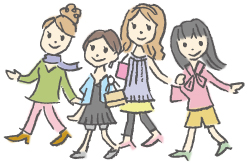 Sightseeing information search
Welcome to the Yamagata Prefecture