Approach information of sightseeing attracting tourist that utilized "Pokemon GO"
We will tell about information of hot spring resorts that utilize "Pokemon GO", and plan attracting tourist activity.
"Pokemon GO" instructions which we are playing
As "smartphone" of 1 walk Naka (walking while looking at the phone) is very dangerous, let's stop.
We always mind people, and 2 confirms security, and let's stop act to be a nuisance to another person.
It will prevent you from coming in place that 3 entrances become prohibited in.
Let's take garbage such as 4 plastic bottles home with us.
◆Yonezawa-shi
◎Onogawa Onsen
Event Name Pokemon GO! It is GO to Onogawa Onsen in this!
<Host> Onogawa Onsen sightseeing intellect executive committee
Conduct schedule: From Saturday, August 6, 2016 to Wednesday, August 31 ※August 21 is excluded
Plan contents
During 1 period, we lure Pokemon using lure module every day in some pokesutoppu of hot-spring resort for two hours.
2 Pokemon GO! We distribute "pokesutoppu guide" by the screen presentation of this free and prepare for various services in each facility of hot-spring resort.
Notice page http://onogawa.jp/pagepm/pagepm.html
Event Name Pokemon GO! Large Thanksgiving Day in Onogawa Onsen
<Host> Onogawa Onsen sightseeing intellect executive committee
The conduct date and time: Sunday, August 21, 2016 11:00-17:00
Participation fee: Of 1000 yen per person (100 first arrival-limited)
Application method: Application prior from application form in Onogawa Onsen official site
Plan contents (plan)
Pokemon is free to catch using lure module in all pokesutoppu of 1 Onogawa Onsen during from 11:00 to 15:00.
With advantageous ticket that 2 bathing and eating and drinking are discounted.
We present luxurious prize including Yonezawa beef to 3 gym champions, most having many kinds captor, longest walker.
We start great lottery where Yonezawa beef is in the one of the zodiac signs god of wealth main hall of a Buddhist temple at 4 16:00.
◆Iide-machi
◎Gama-no-Yu Onsen "Iide Ryokan"
Conduct schedule: The middle of August, 2016 ~ (plan)
Plan contents (plan)
Used "jalan" reservation site; "let's go on a trip in Pokemon GO!" We plan accommodation plan. As you introduce neighboring pokesutoppu or gyms, please enjoy after staying in families. Of jalan point addition is with benefits.
2016.08.08: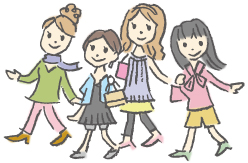 Sightseeing information search
Welcome to the Yamagata Prefecture