[stamp rally] R287 Shirataka Asahi Oe vertical section stamp rally is held! ※It was finished※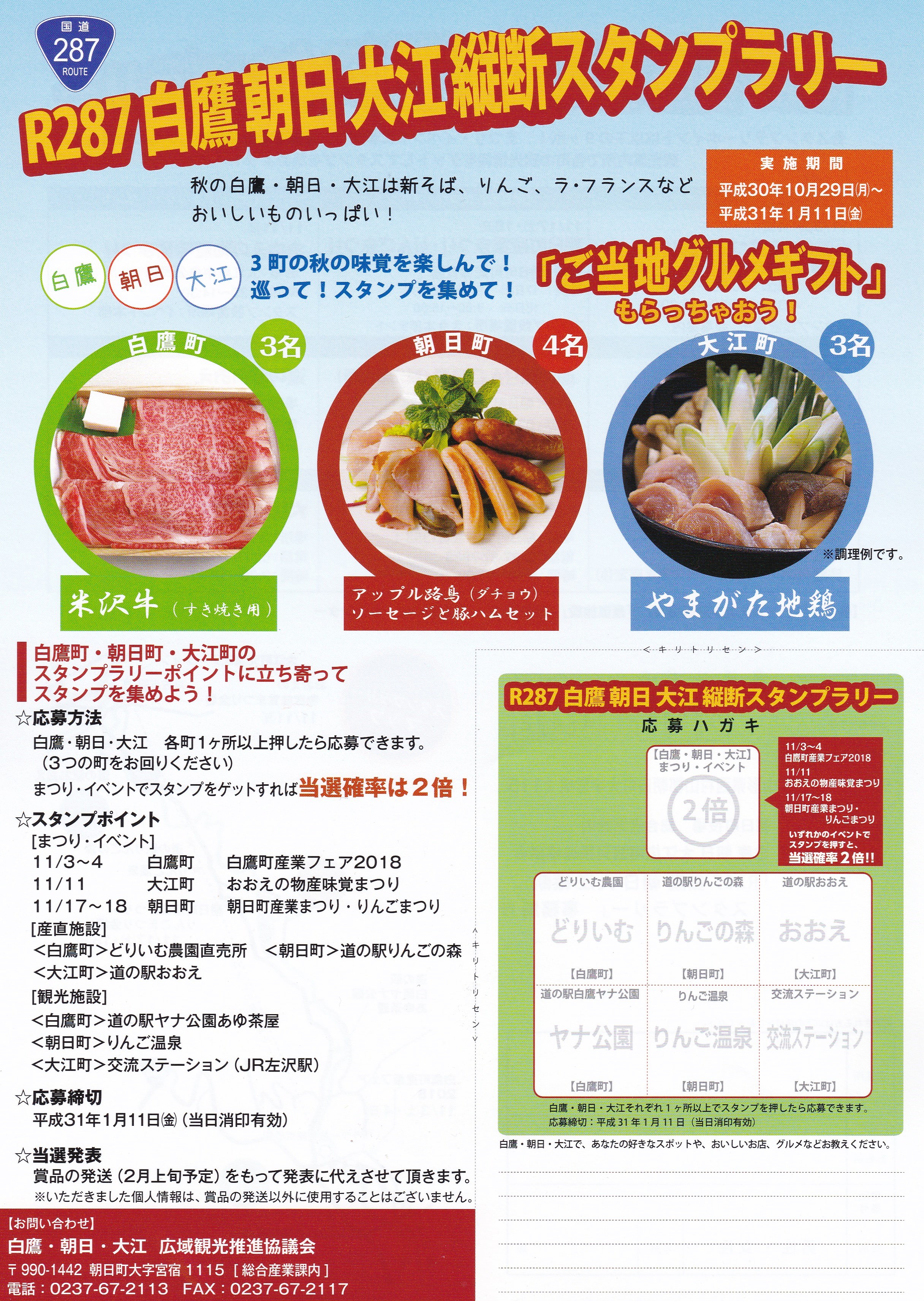 At stamp Establishment point, let's obtain mount (application paper).
<application method>
We can apply if we push each one place of Shirataka, Asahi, Oe town or more.
Be past three town!
Successful probability is double if we get stamp in festival, Events!
November 3, 4th    Shirataka-machi industry fair 2018
November 11       Oe-machi oeno product taste Festival
November 17, 18th    Asahicho, Asahi-machi Industrial Festival, apple Festival
<the application deadline>
Postmark on that day is effective on Friday, January 11, 2019
<successful announcement>
We change to announcement with shipment (the beginning of February plan) of prize.
Enjoy autumn taste of three towns! Circulation! Collect stamps!
We will get "local gourmet gift"!
In Asahi-machi of "Ringo Onsen" "Mori (wait for Roadside Station ASAHI) of apple"
We stamp and install in two places.
We look forward to your participation!
2018.12.03: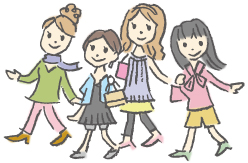 Sightseeing information search
Welcome to the Yamagata Prefecture