Let's look for national treasure of Yamagata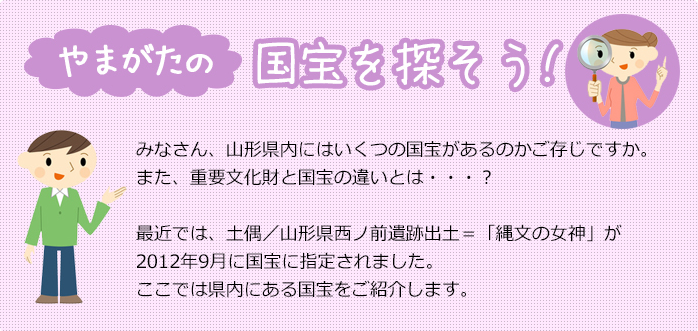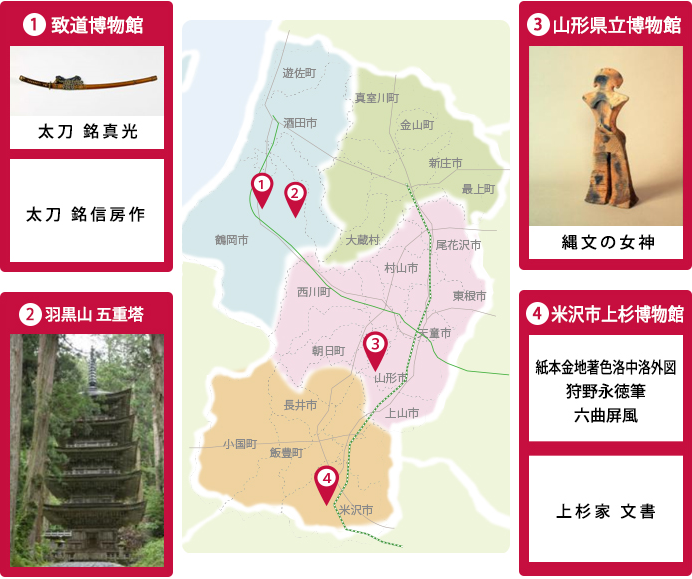 Among (important cultural property), country (the Minister of Education, Culture, Sports, Science and Technology) appointed with high thing of value from standpoint of world culture saying that it was thing as treasure of the rare nation (Cultural Properties Protection Act Article 27 Clause 2).
In other words, one of the important cultural properties includes national treasure. In Yamagata Prefecture,
 ・One of 29 important cultural properties (building) are national treasures
 ・Five of 65 important cultural properties (artworks) are appointed to national treasure.
National treasure (building)
Name
The national treasure designation date
Inquiry (TEL)
Haguro-san Five-storied Pagoda
June 11, 1966
Dewasanzan Jinja Shrine
0235-62-2355
National treasure (artworks)
2014.11.16: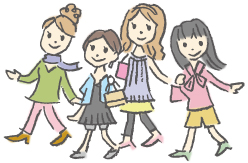 Sightseeing information search
Welcome to the Yamagata Prefecture