It is rakugo in temple! The fourth Sairenji variety hall
It is rakugo in temple! The fourth Sairenji variety hall

Summary
Traditional art of narration, rakugo that are loved more than generation.
In fact, this rakugo that sermon of Buddhist priest is said to all ancestors of them,
Do you not enjoy in temple?
Colossal intellect ・ of rising comic story teller that appearance attracts attention most now
Sanyutei Mankitsu (mankitsu) teacher.
In peaceful evening to spend in the main hall of a Buddhist temple of temple on the autumn equinoctial week,
Please participate with your friends.

<Date and Time> :The curtain rises at 18:00 on Wednesday, September 20, 2017
    (going to be finished at opening 20:00 at 17:30)
Venue: :The Sairenji main hall of a Buddhist temple (5-4-7, Chuo, Yonezawa-shi)
Admission: Adult (more than high school student) 1,200 yen primary and secondary student 500 yen
    (70 application-free capacity)
Contact information: Representative of Sairenji variety hall executive committee, Tatsunobu Ito
Telephone: :070-5457-6566 (Ito carrying)
E-mail: lfbtemple@gmail .com
※Sairenji parking lot is available,
As we are limited in space, is it fellow passenger if possible?
Come on foot.


Performer profile: sanyuuteimankitsu

1979, Aichi birth. 
We are from Hosei University rakugo workshop.
In 2003, we become a disciple of Enkitsu Sannyutei (enkitsu) teacher,
We play an active part in Sanyutei woodpecker name (two eyes),
Sagamihara young person comic story teller championship (2007)
The sixth traditional arts Festival grand champion meeting (2009)
We win nadode championship, the grand prix.
In March, 2013, Sanyutei Mankitsu is assumed Master's name of as a successor for promotion, the fourth generation by qualification given to comic storyteller.
One of the rising comic story tellers attracting attention most now.
It becomes appearance of the third in Sairenji variety hall this time.
2017.09.11: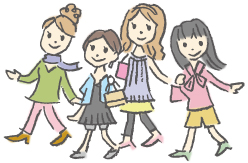 Sightseeing information search
Welcome to the Yamagata Prefecture