The Michelin green guide Japon publication ground
"Roadside Station" which is indispensable to drive Yamagata in sightseeing purpose.
"Michelin green guide Japon" is guidebook of Michelin Corporation introducing Japanese sightseeing spot by evaluation of mon of three stars.
Each place of Sakata and Tsuruoka was published in this guidebook.
We introduce the publication ground.
Sokushinbutsu
Ceiling painting
Waniguchi [gong]
Tsuruoka-shi and the outskirts
Former Tsuruoka police station
Sakata area
Name
The number of stars
Characteristic
Inquiry (phone number)
Sakata
☆
It prospered as port of call of goods-carrying merchant ship.
Sakata-shi government office
(0234-22-5111)
Homma Museum of Art
☆
Art museum where storage displays article which the Honmas whom light way built for the Honmas fourth generation collected.
Homma Museum of Art
(0234-24-4311)
Tsurumai garden
☆☆
ikesenkaiyushikiteien on behalf of Japan which assumes Mt. Chokai-san making use of the surrounding landscape in the design of a garden.
seienkaku
☆
Guesthouse where is Kyoto-style with tea-ceremony room "rokumeiiori" made.
Homma-ke Kyuhontei
☆☆
Samurai residence of gate of a tenement house style posture that light hill built for the Honmas third generation. Building which is rare in the whole country where merchant's family structure was united with samurai residence.
Homma-ke Kyuhontei
(0234-22-3562)
Ken Domon Museum
☆☆
Memorial hall of photographer, Ken Domon who became the Sakata-shi honorary citizen first.
Ken Domon Museum
(0234-31-0028)
Sakata-shi art museum
☆
Art museum where we made use of scenery which could overlook Mt. Chokai-san, Mogami River, city area in.
Sakata-shi art museum
(0234-31-0095)
Sankyo Soko [warehouse]
 
1893, the old Shonai feudal clan Sakais U.S. storage warehouse which, thus, was built.
Sakata Tourism and Product Association
(0234-24-2233)
Tsuruoka area
Name
The number of stars
Characteristic
Inquiry (phone number)
Tsuruoka-shi and the outskirts
☆
Blessed with rich natural environments, we are full of various charm while keeping calmness of local small scale city.
Tsuruoka-shi government office
(0235-25-2111)
Churenji
☆☆
Historical temple which is introduced with founder of Kobo Daishi (Kukai) sky Sea.
Churenji
(0235-54-6536)
Sokushinbutsu
☆☆
Living body Buddha of iron gate sea person who died while growing after severe ascetic practices.
Ceiling painting
☆
Picture which was drawn on ceiling by traditional technique by komuraiishisaikakuhaku and today's writer four.
Waniguchi [gong]
☆
Metal Buddhist altar fittings largest in Japan hung in the front edge of the eaves of Churen-ji Temple.
Chido Museum
☆
Museum which was founded in 1950 by contribution of old Shonai feudal lord Sakai.
Chido Museum
(0235-22-1199)
Sakai garden
☆☆
Garden of country-designated natural beauty spot that we can look at from back room of passing away.
Former Nishitagawa-gun government office
☆
Renaissance-like Western-influenced architecture building which was built by life of Michitsune Mishima of the first prefectural government order.
Former Tsuruoka police station
☆
Western-influenced architecture of the early period of Meiji that fused builds Western-style construction method and usual technique.
The old Shibuyas house
☆
Private house which we removed and rebuilt from mountain village, Tamugimata, Tsuruoka-shi of the foot of bathroom and stored.
Kura of articles daily used by people
☆
Interesting folklore museum which collected water transportation-related materials.
Hagurosan
☆☆
Mountain of 414m above sea level to be located at the northwest foot of a mountain of Mt. Gassan. We are known as crowd of mountains mountaineering ascetics for a long time.
Dewasanzan Jinja Shrine
(0235-62-2355)
Haguro-san Five-storied Pagoda
☆☆
Foundation of Masakado Taira and introduced Five Storeyed Pagoda. We are on the way to way reaching Sanjin-go-saiden.
Sanjin-go-saiden
☆☆
Sanjin-go-saiden which had enshrining of more than two deities of three shrines of Mt. Gassan, Mt. Haguro-san, Mount Yudono.
Mt. Haguro-san Suginami Thu
☆☆☆
Stone stairway which has a long about 1.7km in total length, 2446 steps characterized by Suginami Thu of 350-500 years of both sides years old.
Haguro-cho tourist association
(0235-62-4727)
Shinto priest-purification shelter
☆☆
sankagosho in place where we have finished climbing three slopes. We eat Buddhist cuisine and can stay.
3, Haguro basket place Shinto priest-purification shelter
(0235-62-2357)
In Japanese Government tourist bureau (JNTO) and Japanese Michelin tire
In the publication place of this prefecture published in "Michelin green guide Tohoku WEB version" (French version, English version) newly, following.
→
The details (PDF)
Zao/Okama
☆
Symbol of Zao that can show rich expression.
Zao-machi office agriculture and forestry sightseeing section
(0224-33-2215)
Zao Hot Springs
Ideyu Hot Springs which is oldest in Ou Mitaka hot water of open hot water tradition 1900.
Zao Onsen Tourism Association
(023-694-9328)
Zao Hot Springs/large outdoor bath
Large outdoor bath which is wrapped in the atmosphere of magnificent Zao to hear the murmuring of mountain stream.
Ginzan Hot Springs
☆
Village of Senkyo that Taisho wave abusive no appearance meets.
Ginzan Hot Spring Tourist Information Center
(0237-28-3933)
Risshaku-ji Temple
☆☆
Old historic temple of Tendai sect that Jikaku Daishi Ennin founded.
Yamadera Tourism Association
(023-695-2816)
2019.08.01: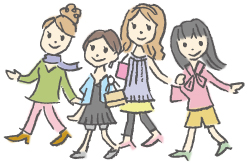 Sightseeing information search
Welcome to the Yamagata Prefecture